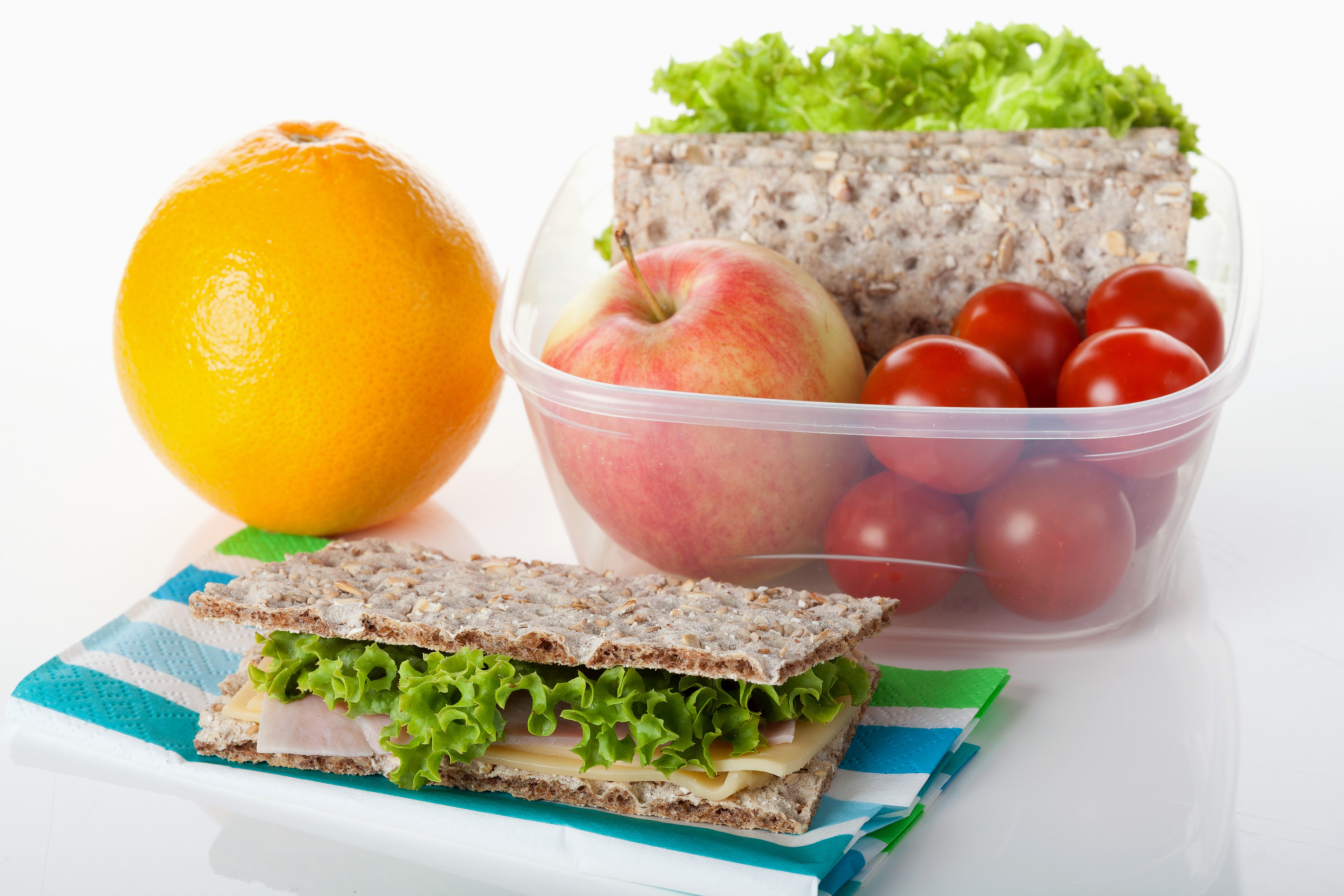 Midday Meal Madness
Trying to eat healthy in the middle of the day when you are at the office surrounded by pastries, at school with vending machines everywhere, or on the road with only fast food places off the highway can be a big challenge. How do you stick to your healthy eating schedule when you are not at home with your nutritiously stocked fridge? The answer is pack a lunch! 

While brown bagging it may remind you of years in elementary school, studies have shown that packing your lunch makes you 80% more likely to stick to your diet and eat healthy throughout the day. Plan out your meal ahead of time and make sure you have a good balance of fruits, vegetables and lean protein.

I also like to bring snacks that are filling and nutritious for when I get hungry in between meals.
Fruit-to-go for a healthy snack at the office!
Set yourself up for success by packing foods that are good for you and easy to eat while working, sitting in class or traveling by car or plane. Cut up vegetables and fruit and bring easy snack foods like trail mix, pita and hummus or a granola bar to banish mid day cravings. Invest in a salad shaker and pack a delicious kale and arugula creation or a soup container to bring low fat chicken noodle soup on a winter day. 

With healthy foods right at your fingertips, you will have something nutritious and delicious to grab when you get hungry and won't be tempted to eat one of the donuts in the break room. If time is an issue, cook up a storm on Sunday and pre-pack meals for every day of your week. Cook a whole rotisserie chicken and pack your Tupperware with chicken, brown rice and broccoli for a healthy balanced lunch every day.
Make your midday meal even more fun and buy a bright, colorful lunch box to pack your food in.  You want something that is insulated to keep your lunch cool and has enough space for all of your food and snacks. I also like to bring fun, festive napkins to make lunch time a special treat. Check out some of my favorites below. Comment below and share some of your favorite go-to healthy lunch ideas!