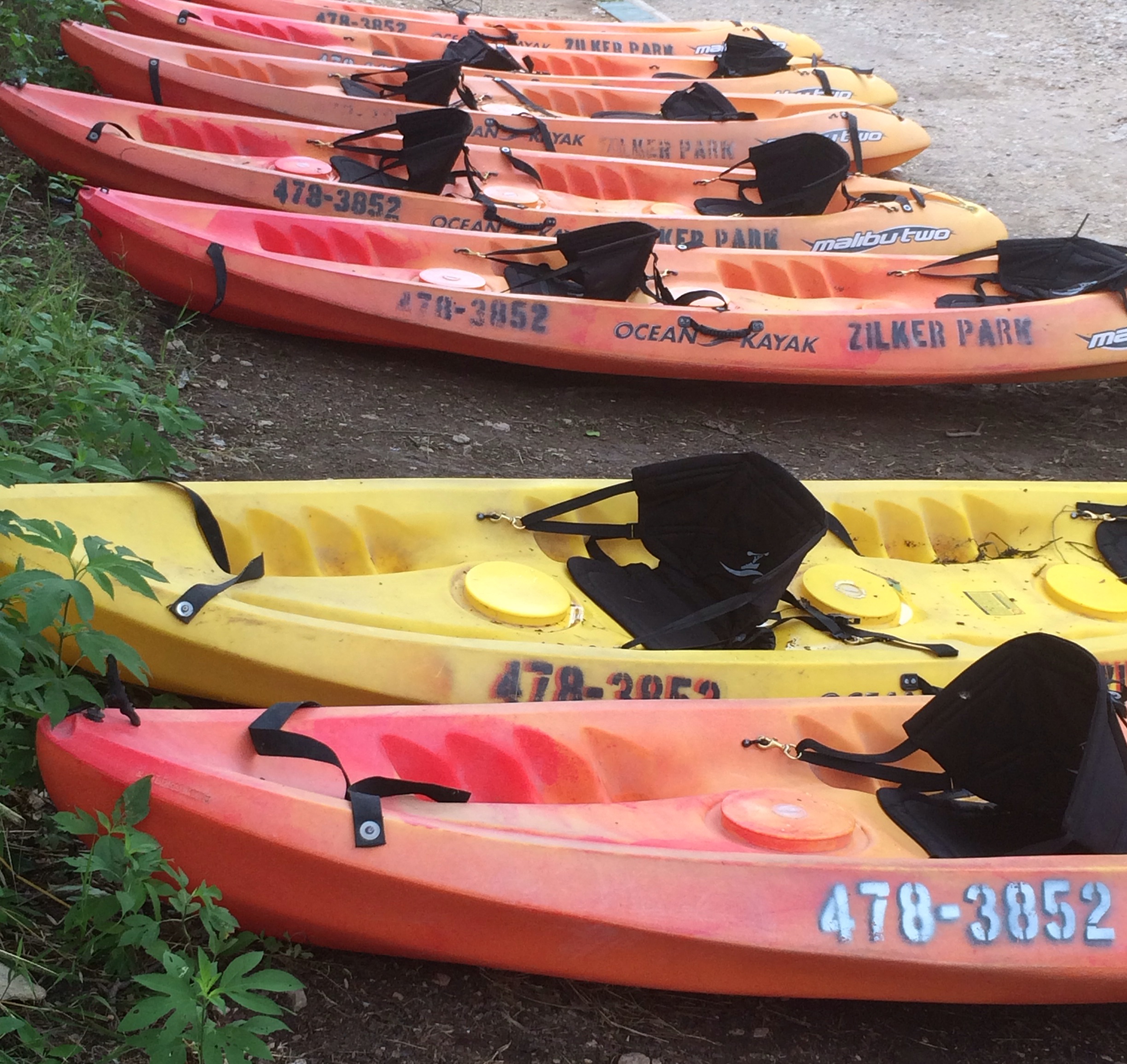 Weekend Workout Fun: Kayaking
One of the most amazing things about living in Austin is having so many wonderful outdoor activities right at your fingertips in the city. Austinites love to be outdoors, and biking, canoeing and hiking are a regular part of living in this health conscious city. For my weekend workouts I like to forgo the gym in lieu of fun outdoor activities that I can do with friends and burn calories while trying something new with the people I love.
Last weekend we went down to Lake Austin, a water reservoir on the Colorado River in Austin Texas, and rented Kayaks for a wonderful Saturday afternoon on the water. Kayaking burns around 300 calories an hour and strengthens the back, shoulders, arms, chest and core with every stroke of the paddle.
Every Kayaking stroke serves as a single arm row that hammers shoulders, arms and back. Your core also works hard to stabilize throughout the rotation of the stroke that gives you abs of steel and a core workout you will definitely feel the next morning!
One hour of kayaking will help you target tone these upper body and core muscles throughout and effectively. Another plus?  A kayak rental is usually very affordable. I paid $12 for an hour of fun, got a terrific workout in, and had fun with friends on a beautiful Saturday!
Next time your friends want to go out for afternoon drinks on a Saturday suggest trading the empty calories for a fabulous workout and day of fun on a body of water near you.