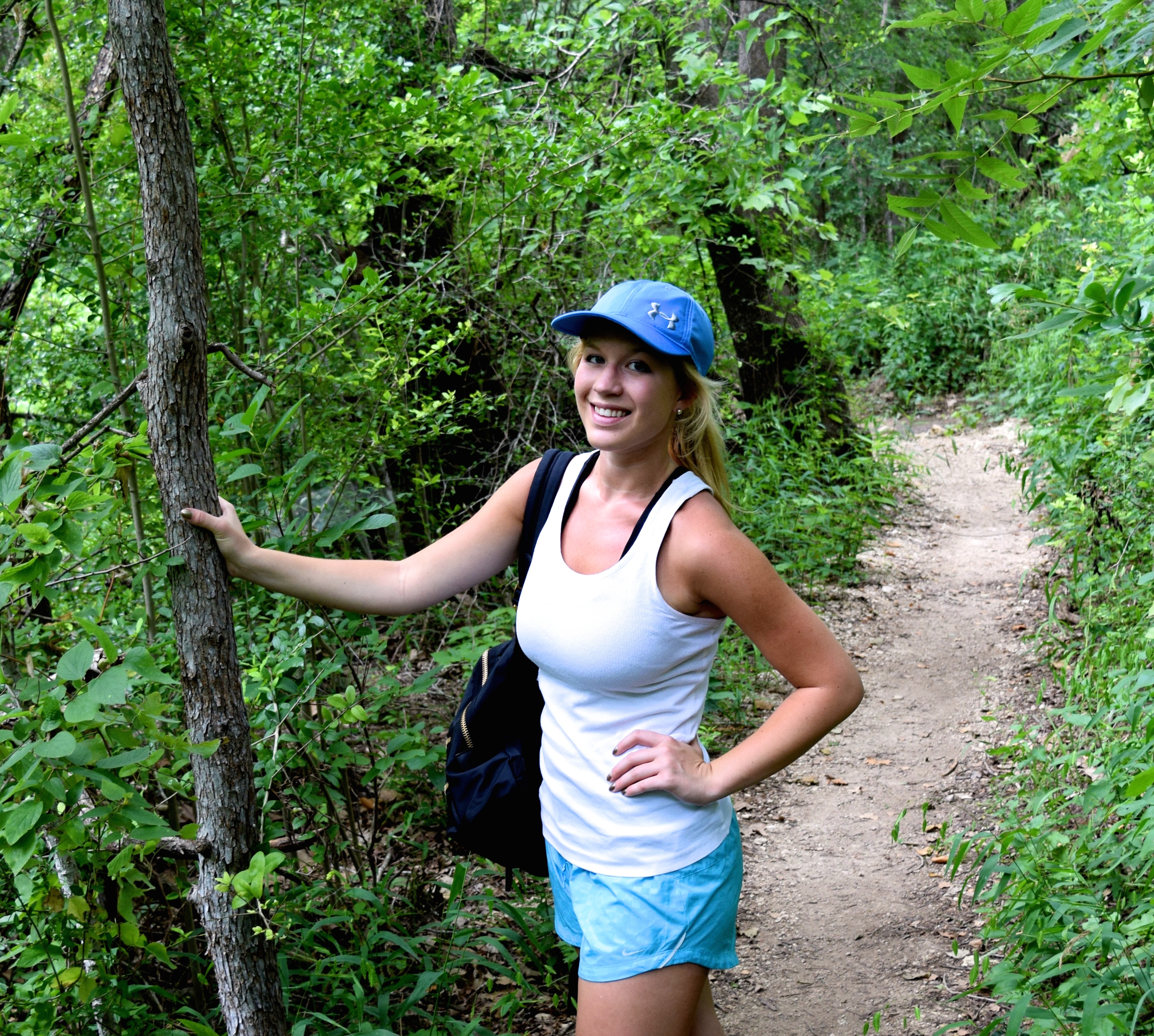 Weekend Workout Fun: Hiking
This Sunday I was really craving a great outdoor hiking adventure for my Weekend Fun Fitness! Since I have not done much hiking in Austin Texas, I was not sure how to find the best hiking trail that would be challenging, beautiful and close by.
Luckily I discovered a great online resource, All Trails. This site was created by National Geographic and allows you to look up trails in your area, see pictures and read reviews from other hikers. The site classifies trails based on whether they are best for hiking, mountain biking and trail running so you can be sure to find what you are looking for. Hiking is a great way to get outdoors and stay active on the weekends with friends and families. Using the All Trails website you can find hiking spots for any level and in all locations.
After reading through a number of trails I settled on St. Edwards Park – Hill Trail. Only 11 miles away from my apartment, this beautiful trail runs along a creek and has some great uphill spots. We hiked for about an hour and then waded into the creek, had lunch and splashed around for awhile before hiking back.
Calories burned while hiking varies a great deal based on the difficult of the trail and the weight of the person, but on average an hour of hiking burns anywhere from 150-600 calories! Increase  your calorie burn as well by offering to carry your group's lunch in your backpack and amp up your calorie expenditure with the increased load.
Spending time in nature makes hiking a natural stress reliever along with being great exercise. Take time on the weekend to get away from the chaotic distractions of technology and connect with the natural world to help calm and relax the mind.
Along the trail take 5 or 10 minutes to do some pushups, squats and planks to fit strength training in along the way and get a full body workout!