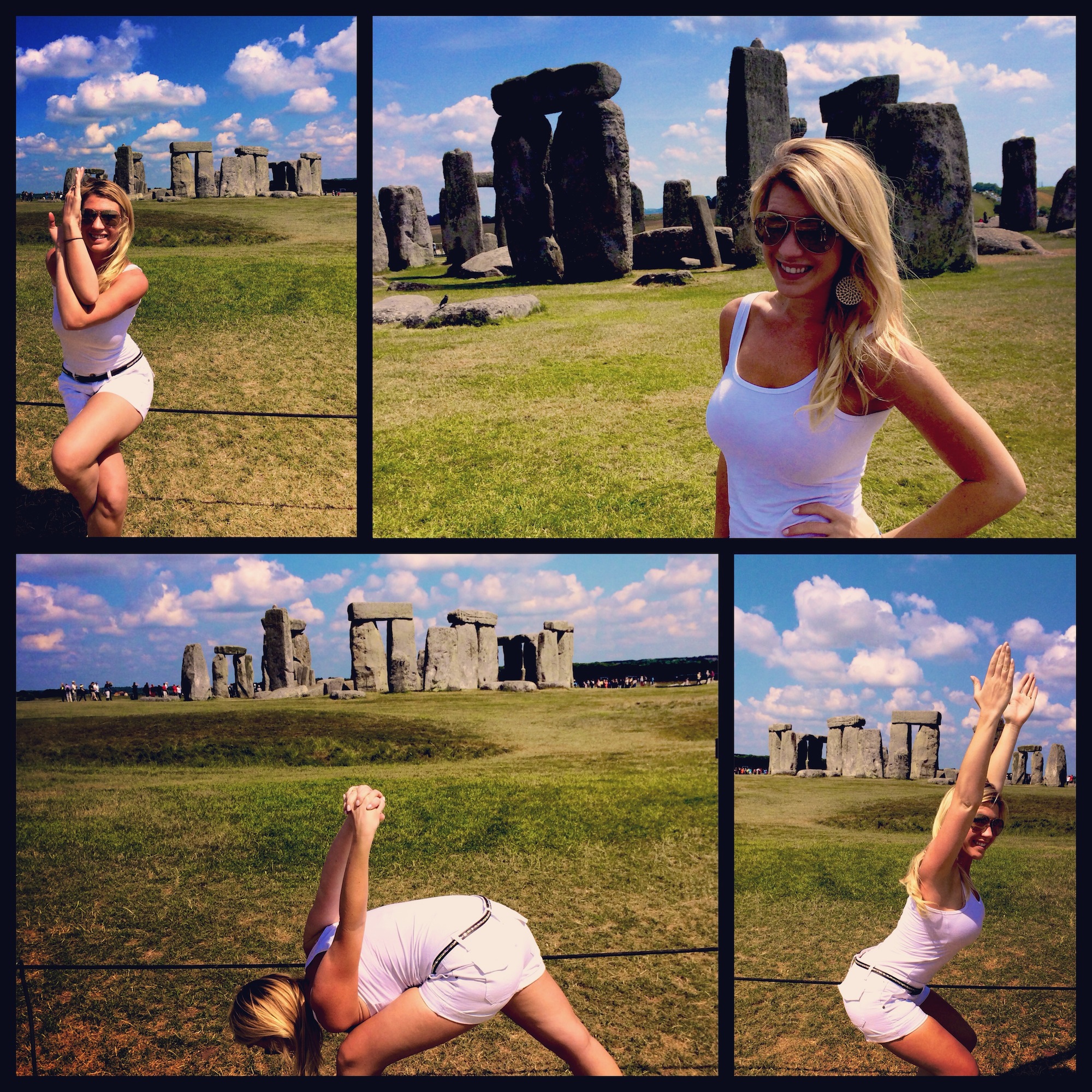 5 Tips for Traveling: The Healthy & FIT Way
Keeping up with your workout schedule and maintaining healthy eating habits while on the road can seem impossible but healthy traveling is completely doable with just a little planning ahead. This week I just returned from 2 weeks abroad in London and Switzerland. Although my days were filled touring some amazing sites in Europe, I worked hard to stay fit on the road. Here are my 5 TIPS for Healthy Traveling mixed in with some of my favorite pictures from my travels! Enjoy!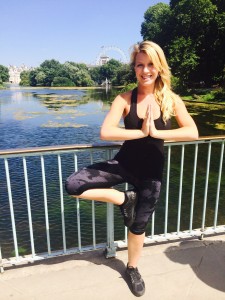 In front of the London Eye and across from Buckingham Palace!
1. Bring a Resistance Band
Resistance bands are the perfect way to bring your gym with you no matter where you go. I picked one up at target for about $10 and they take up no room at all in a suitcase. With a resistance band you can work every major muscle group with only a small amount of space.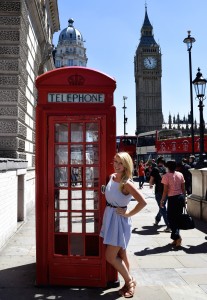 Quintessential London: Red Telephone Booth and Big Ben!
2. Pack Healthy Snacks
Site seeing can make you very hungry, so while I was abroad I made sure to pack healthy snacks every day for when those cravings hit. Packing bags of almonds, apple slices, and low fat cheese sticks helped resist buying a croissant after every museum tour. This also saved me a lot of money by avoiding eating out for every meal.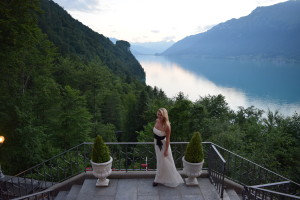 In Switzerland at the beautiful Hotel Gissbach that had an incredible view of Lake Brienze.
3. Track your Walking each Day
We walked a ton every day and all those steps definitely added up. When you are traveling considering buying a Fitbit to track your steps and see how many calories you can burn a day just by walking around museums and to and from historic sites. Try walking instead of taking the subway or bus and watch your steps add up with every hour.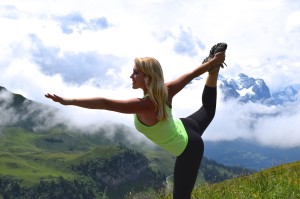 Dancer Pose in the Swiss Alps.
4. Drink Plenty of Water
Make sure when you are traveling to drink plenty of water. With all the excitement you can easily forget to drink water, and in Europe water can cost a lot and bottles are much smaller. Bring a water bottle with you to fill up whenever you get a chance, and be sure to drink around 3 liters a day to stay hydrated while out in the sun.
  Hiking with the family in the Swiss Alps.
5. Incorporate Active Activities
There are lots of ways to incorporate active activities into you travels that can help you stay fit while on the road. In Switzerland we went hiking almost every day, which was an amazing way to workout while seeing some incredible natural landscapes. Keep an eye out for active activities to add to your travel itinerary and burn some extra calories while enjoying your visit.