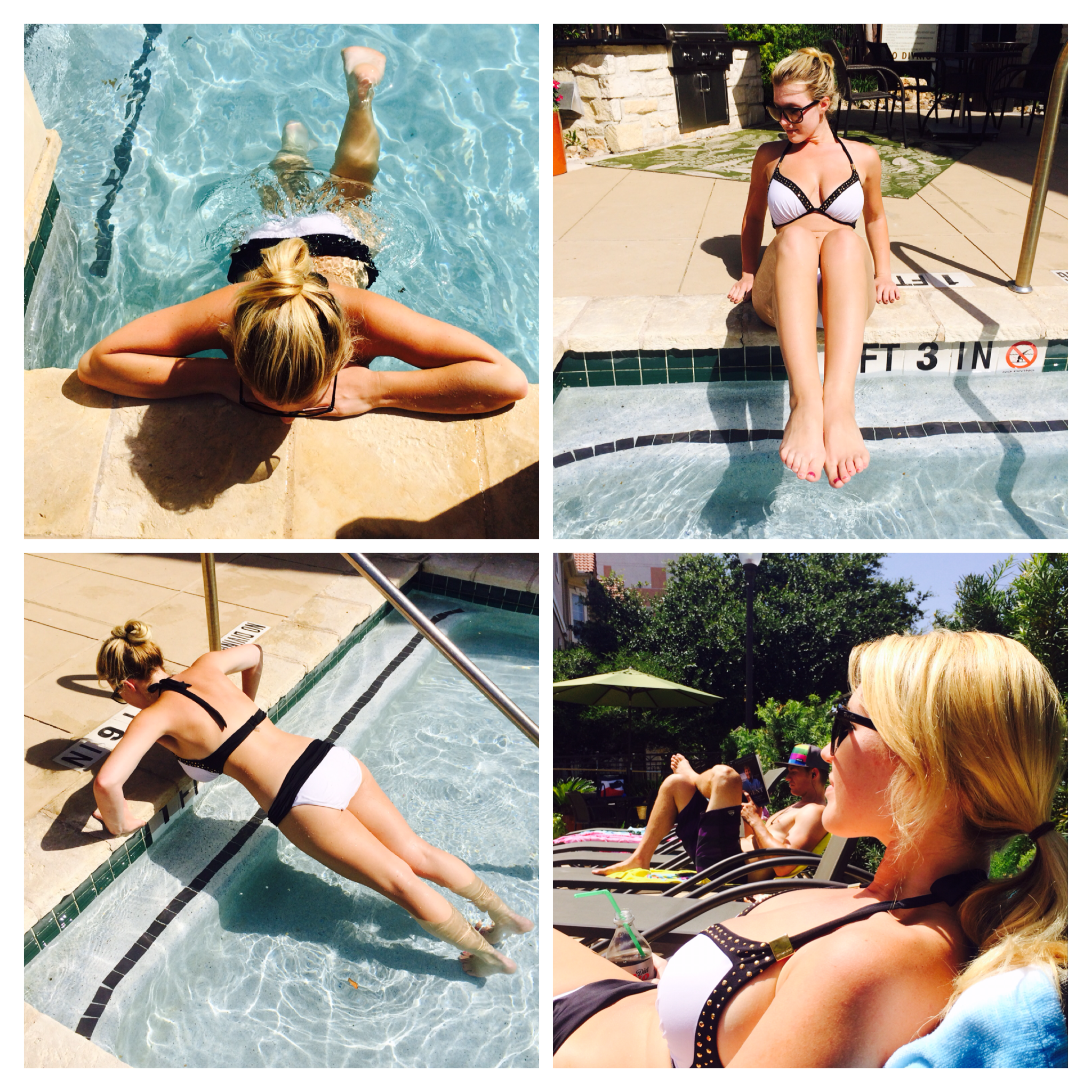 Weekend Workout Fun: Pool Day
The weather right now in Austin averages 95-100 degrees everyday! With the summer heat at its peak, there is nowhere us Texans would rather be than at the pool IN the water! This weekend I decided to do my weekend workout outside, in the refreshing pool water to cool off and switch up my exercise routine. If you have a pool at home, in your neighborhood or community try this routine for a FUN summertime workout:
---
Pool Laps: Warm up and get some cardio in with sets of 10 laps. Try for 2 or 3 sets to get your heart rate up and burn some calories. Alternatively you can time yourself to swim laps for about 20-30 minutes at a pace comfortable for you.
Flutter Kicks: Swim over to one edge of the pool – hold on to the edge and kick your legs for sets of 1 minute at a time. Try for 4, 1-minute sets of these flutter kicks! Keep your abs in tight and don't forget to breathe.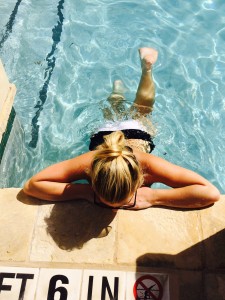 Pool Push-ups: Stand on a pool step with you hands on the edge of the pool. Lower your chin down to the ground as far as you can go. Inhale on the way down, exhale up. Try 3 sets of 15-25 push-ups to work Chest and Upper Body!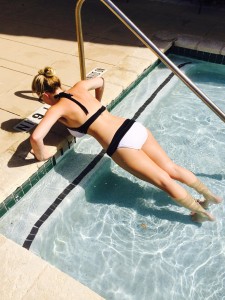 Ab Knee Lifts: Finish off with some Core and Ab work. Sit on the edge of the pool with your legs bent in front. Lower legs down and lift knees up to your shoulders tightening your abs as you lift. Try 2 sets of 25X to work on core strength!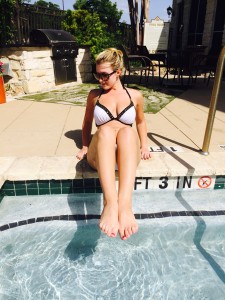 This workout is fun, challenging and different! Remember you can get your weekend workout in just about ANYWHERE and it can always be enjoyable. : )