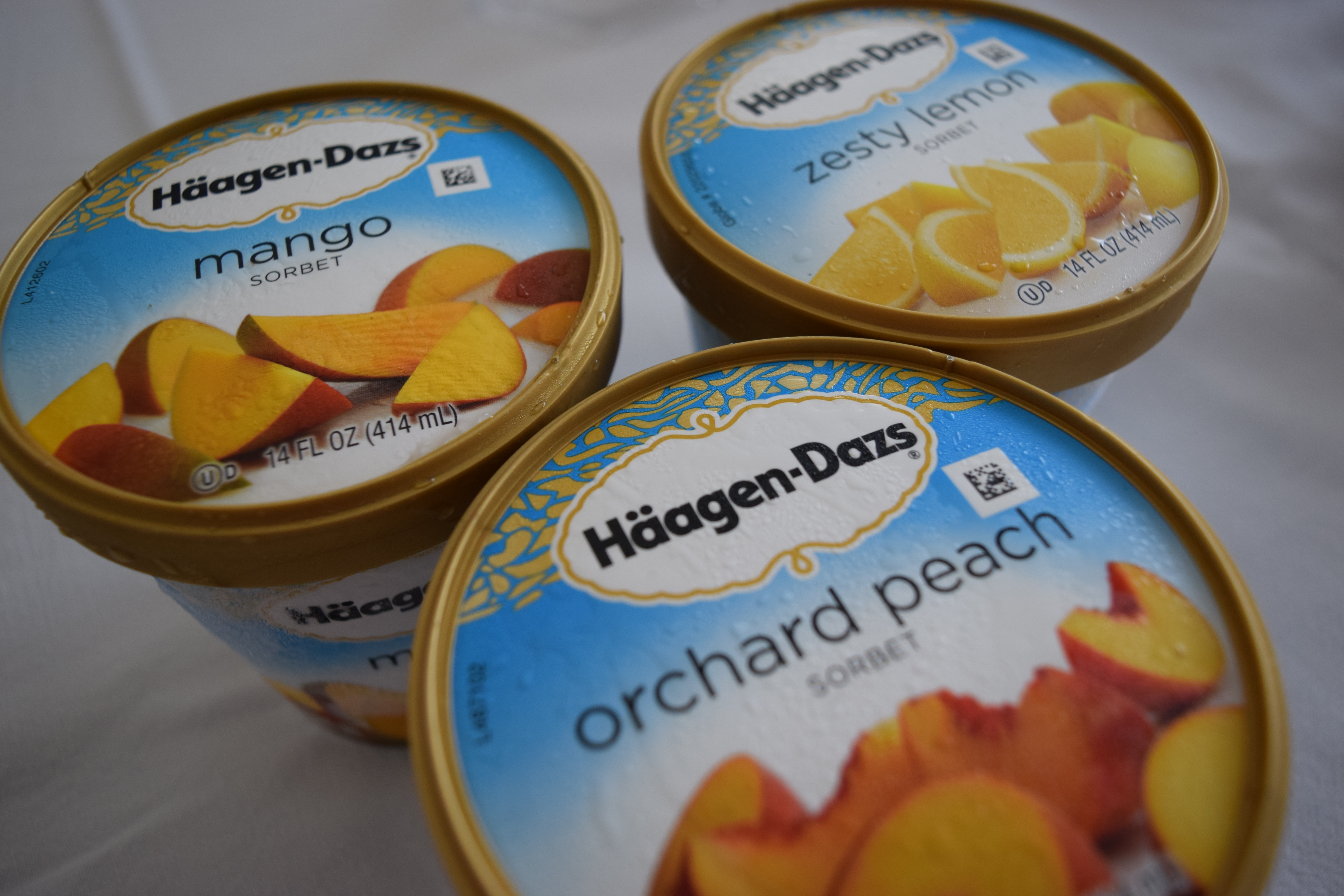 Healthy Summer Dessert: Sorbet
Nothing tastes better than ice cream on a hot summer day, but for a healthier alternative consider trying some delicious sorbet for a fresh and guilt free dessert! Sorbet is either completely fat free or very low in fat compared to ice cream. Whereas ice cream uses dairy products with air whipped in, sorbet is made with water and fruit flavors making it a great alternative for any lactose intolerant or vegan friends.
I love topping my sorbet with local in season fruit for a healthy and colorful dessert. If you are serving this at a summer party and want a little extra kick, add some citrus vodka on top and take the volume up another notch. For a creative and decorative touch, serve tropical flavored sorbet in a coconut shell and top with fresh mango. There are so many ways to be creative with this dessert and it tastes so good, your guests will never guess it's fat free!
Comment below with YOUR favorite sorbet creation!