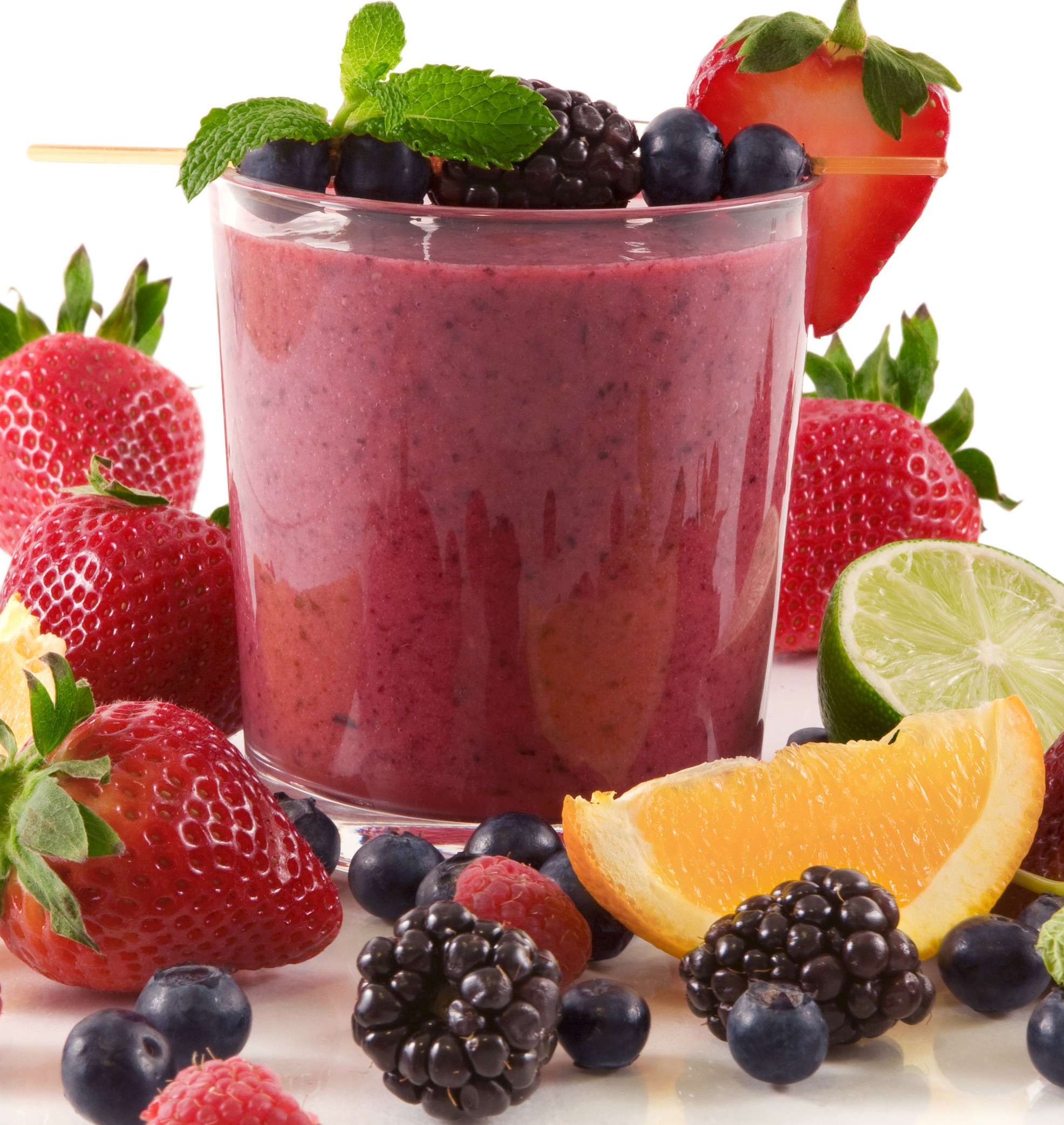 8 Tips for Healthy & Low Calorie Smoothies
1. Avoid High Calorie Smoothie Base
Choose water, low calorie Almond milk, or Coconut Water as the base for your smoothie. Avoid processed, sugary juices that are high in calories and also full of preservatives. Almond milk has only 60 calories per cup, and coconut water has 46 calories per cup. Both of these options are also dairy free and full of other great health benefits.
2. Add a Green Vegetable 
Use at least one low calorie green vegetable to your smoothie to cut out some extra calories. If you are not a green smoothie fan, pair your green vegetable with other delicious fruits, and keep all the delicious flavors you love with a healthier twist.
3. Stay away from Added Sugar 
If you smoothie needs a little hint of sweet, avoid adding processed sugar. Opt instead for Agave nectar that has a lower glycemic index and will not impact blood sugar levels so much. Agave also has a neutral flavor, so it adds a hint of sweet without changing the taste of your smoothie.
4. Thicken Smoothie with Ice 
Blend ice into your smoothie to thin out calories and lighten up your smoothie. You can drink the same size smoothie but cut out some calories by thickening the smoothie with ice. It will taste deliciously dense and keep you fuller longer with fewer calories!
5. Spice up your Smoothie  
Add flavor to your smoothie with spices that add taste without calories. Cinnamon, Cayenne Pepper, Ginger and Nutmeg are great spices to use in your smoothies that are delicious and have many other added health benefits. Experiment with spices and find new favorite smoothie combinations.
6. Choose Non-fat Greek Yogurt 
Choose non-fat Greek yogurt instead of regular full fat yogurt to save calories and add extra protein. Greek yogurt can be an amazing addition to a smoothie, bringing creamy texture, calcium and protein to your smoothie without empty unnecessary calories.
7. Avoid Cravings with Protein Powder  
If a smoothie is your go-to afternoon snack, you want to make sure the calories are filling. Best way to achieve this? Add some protein powder. Adding protein powder to your smoothie ensures the calories you drink will really fill you up and be effective in giving you the energy you need for the day and helping you avoid other unhealthy snacks.
8. Super Charge with Seeds 
I love adding healthy, all natural seeds to my smoothies including flax seeds, hemp seeds and chia seeds. These seeds are a great way to super charge your smoothie and give your drink a nutritional punch. These seeds have countless health benefits including Omega-3s, natural protein, and vitamins – so seed up!
What are YOUR favorite smoothie tips? Comment below! <3