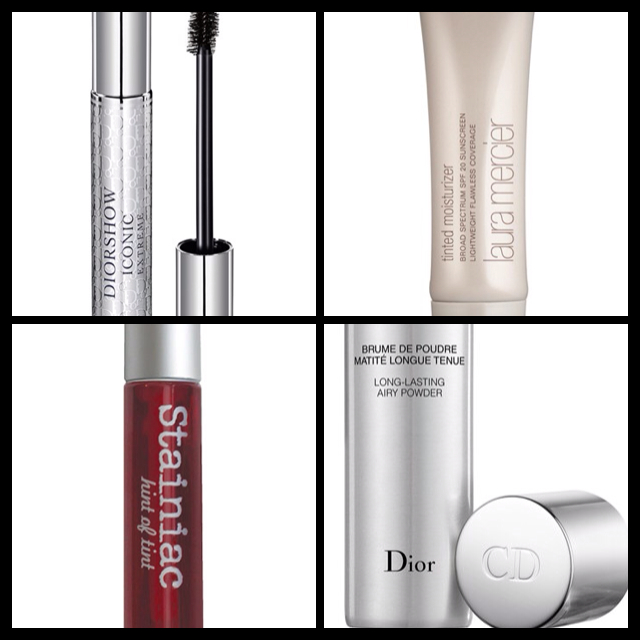 Fitness Obsession: My 5 Gym and Sweat Proof Makeup Favs
Not everyone wants to head to the gym totally makeup free, but heavy makeup can smear, run down cheeks and clog pores. These 5 smart makeup essentials, however, are workout ready and will keep you looking amazing.
Waterproof Mascara: With all the intense sweating that happens at the gym, raccoon eyes can definitely be a major concern. Stick to a proven waterproof mascara that you can trust to not end up on your cheeks.
Tinted Moisturizer: No one wants to head to the gym with an uneven complexion, but foundation and powder can clog pores when mixed with sweat. Opt instead for a tinted moisturizer that will even out your complexion while keeping your pores safe.
Eyebrow Gel: Keep eyebrows looking clean, shaped and in place with a clear eyebrow gel. No amount of sweat will make your eyebrows go askew once shaped with the perfect eyebrow gel.
Makeup Finishing Spray: Keep all your makeup in place with a light finishing spray to help set and hydrate your skin. Use pre- and post workout to keep skin looking bright and flawless.
Lip Stain: Wearing heavy lip-gloss is never a good gym look, but bring some color to your face with a great lip stain when heading to the gym. Coat lips with a stain that will tint lips and stay on during heavy workouts. A lip stain adds the color you need without looking obvious.