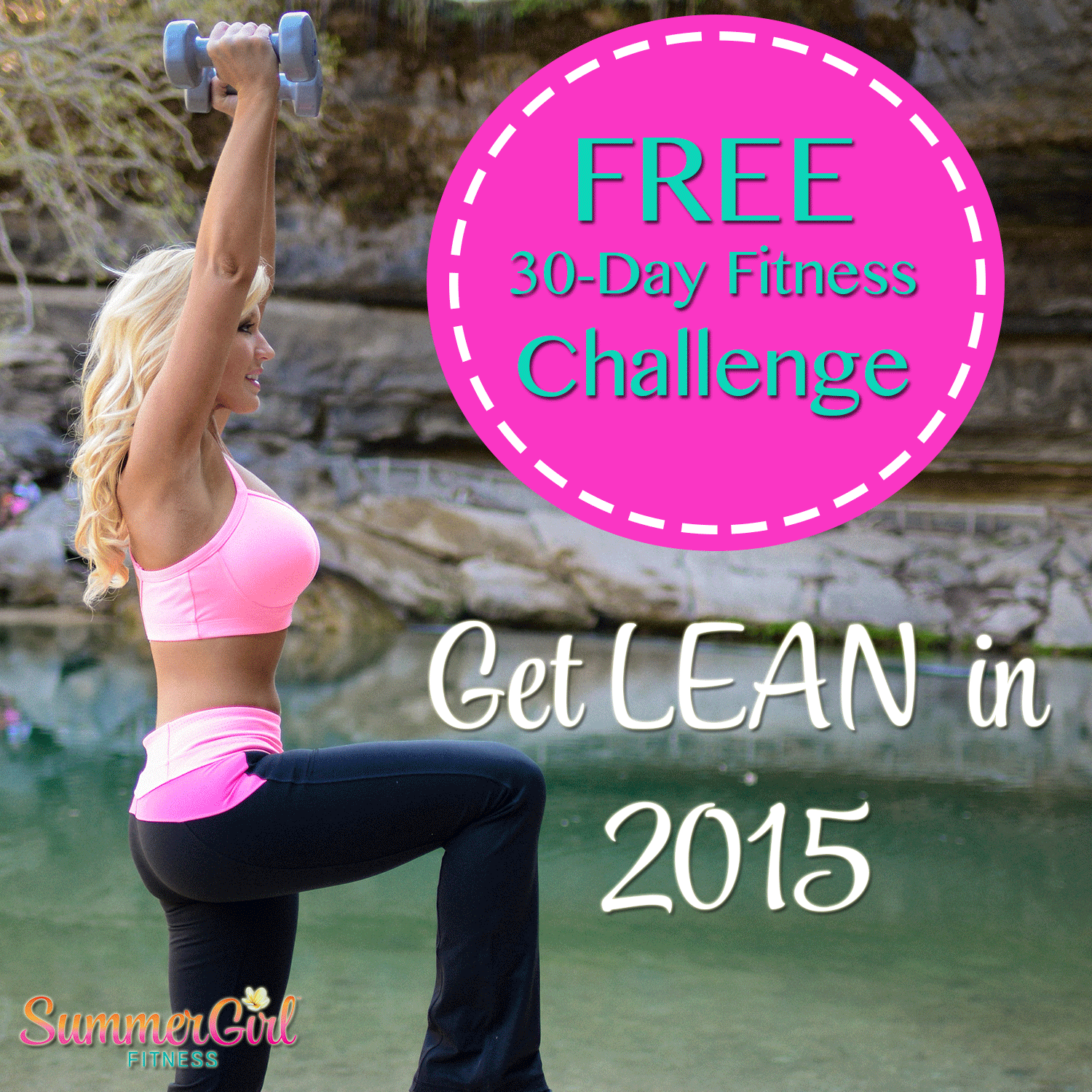 Get Lean in 2015 Fitness Challenge
January 1st kicks off our 30-Day "Get Lean in 2015" Challenge here on SummerGirl Fitness! Get ready to lose weight, get strong, and create a NEW YOU in the NEW YEAR!
SIGN UP: by subscribing to my Youtube Channel >> SummerGirl Fitness
Check out what to expect this month:
Every Sunday you will get a new video with Fitness tips for the week, a challenge move to work on and an update on the meals and workout for the week.
Weekly Printable Meal Plan
In addition to your weekly check in video, you will get a PRINTABLE meal plan with 7 breakfast options, 7 snack options, 7 lunch options and 7 dinner options that you can mix and match throughout the week to create your own healthy meal plan! Switch between meal, repeat favorites or add to the suggestions to have a delicious and healthy food every week.*
You will get a Monthly Workout Schedule that you can print out. The schedule will tell you exactly what workout to do every day. During the challenge we will work a combination of cardio, strength training, toning and yoga and stretching for a complete total body workout this month that will JUMP START a healthy 2015!
Download your Challenge Calendar to know what workout to do EACH day! >> ChallengeCalender
SO excited to start this NEW YEAR with all of you! Get ready to make a change for the better that will last a lifetime.
SIGN UP: by subscribing to my Youtube Channel >> SummerGirl Fitness
xoxo,
Your Trainer,
Marielle
* Disclaimer: Meal plan recipes are suggestions of healthy options and are not intended as dietary advice or as a substitute for medical counsel.