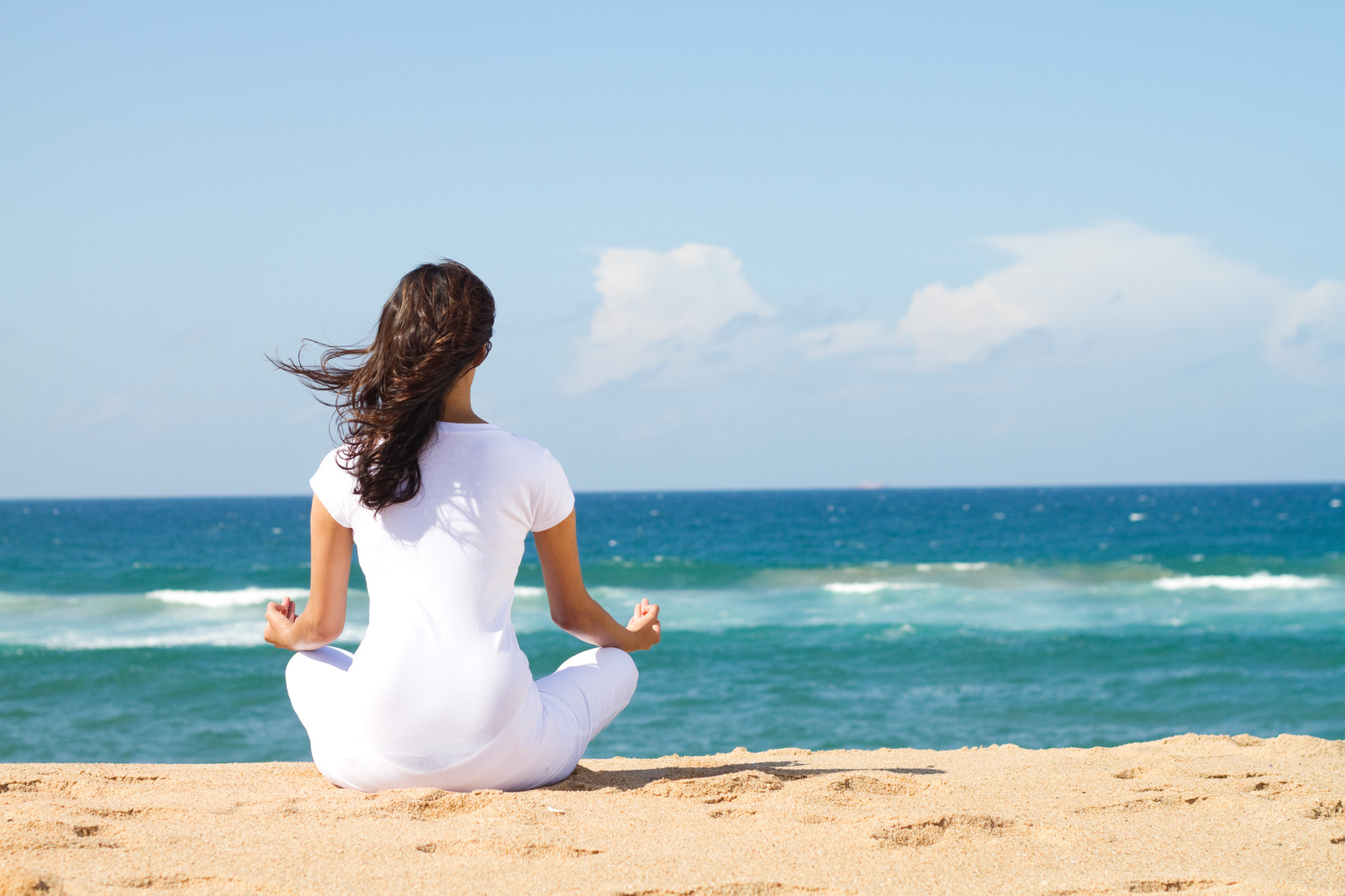 Many people resolve to reduce stress in 2016. Keeping stress levels under control though, can seem almost impossible, and high stress levels contribute to weight gain, depression and anxiety.
One of my favorite tips for reducing stress is doing a guided mediation every day – or whenever you need a little time off to reset from the world. Guided meditations can be found on Youtube in all lengths and styles. Just 5 minutes can help recharge your mind and take control of your stress!
Here are 5 of my favorite guided meditation – in varying lengths. Try one of these today and feel the benefits of having a focus on MENTAL health as well as physical health.
1.The 5 Minute Guided Meditation – Walk Along the Beach
When you need a quick mental reset – this 5 minute guided meditation takes you along the beach and back for a relaxing mental break. Perfect for that moment you feel stress overwhelm and you need a quick break.
2. 5 Minutes Off by PeacefulPause
Take 5 minutes off your busy work day for this guided meditation that takes you to a peaceful meadow with birds singing and sun shining.
3. Mindfulness Meditation to Relieve Anxiety and Stress – 10 minutes
Reduce stress on your lunch break with this 10 minute mindfulness meditation to calm anxiety and stress. Stay in the moment with this meditation that emphases a mindful practice.
4. Guided Meditation for Stress Relief – 20 minutes
Drift away from stress and anxiety with this guided meditation focused on serenity and calm.
5. Cottage in the Snow Guided Meditation – 30 minutes
Take a peaceful journey through the crisp snow to a relaxing cottage. Sit before a roaring fire and find calmness and relief in this 30 minute guided meditation perfect to do before going to bed.
Hope you enjoy these guided meditations for stress relief in the new year. Comment below with YOUR favorite guided meditation or tips for reducing stress!
Your Trainer,
Marielle