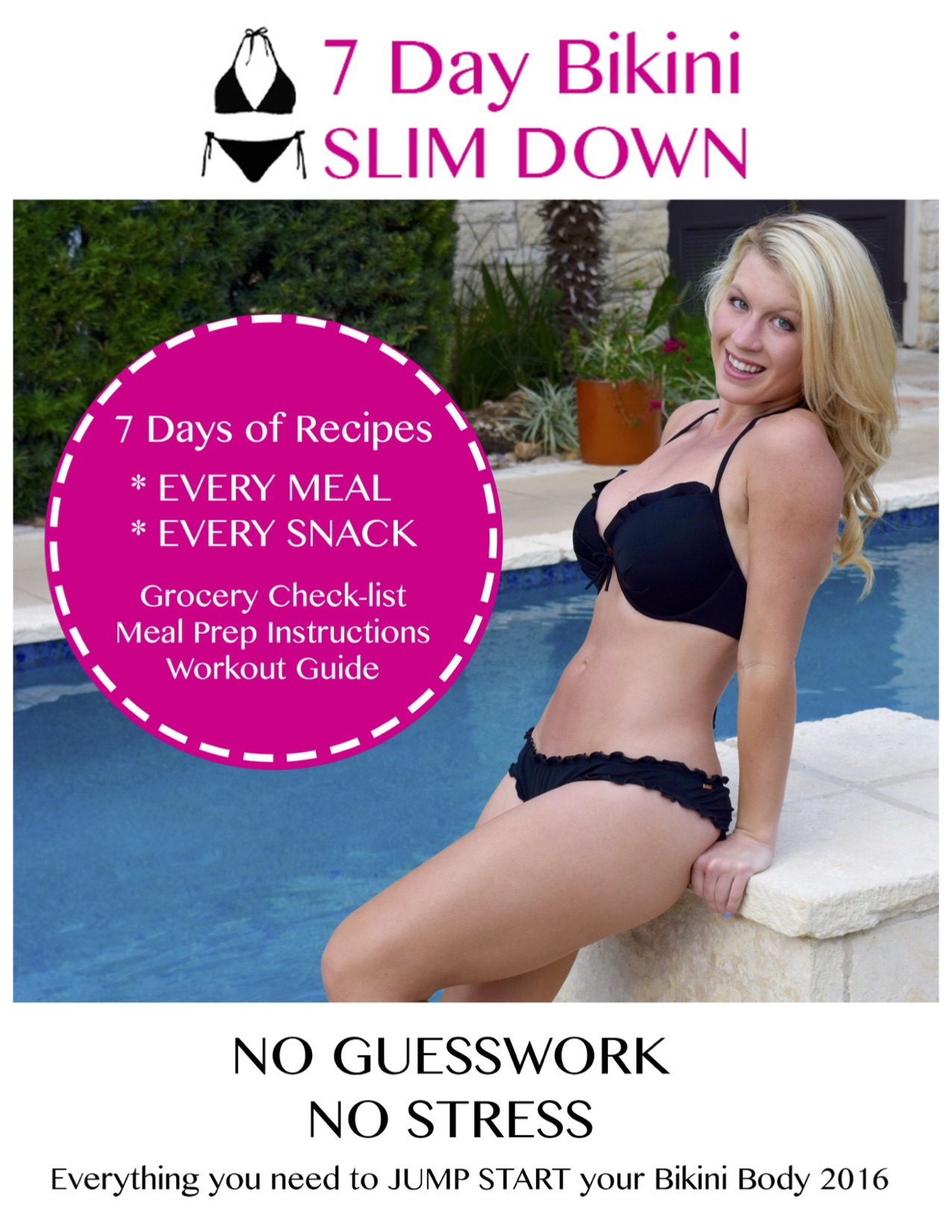 Summer is just around the corner, and spring break trips and poolside afternoons are already here! Get your Bikini Body READY with the 7 Day Bikini Slim Down – Challenge.
This challenge is about eating CLEAN and healthy foods to nourish your body and help you look and feel your best in a bikini. Most importantly, though, this guide is about the foods and fitness that will make for a healthier and happier YOU.
.
7 Day Complete Meal Plan – every meal, every snack planned!
Healthy Grocery List
Exclusive CLEAN recipes for the Bikini Slim Down Challenge
Healthy snack ideas
Meal prep tips and instructions
Fitness Calendar With All Workouts Scheduled
Tips & Inspiration
Join the Bikini Slim Down Challenge and get that summer body ready!
Once you sign up, you will receive your free ebook with everything you need to jump start your Bikini Body 2016. This program takes the guesswork and stress away by planning every meal, every snack, every workout, every day – so all you do is follow the program and enjoy your success!
Get ready for your best Bikini Body yet! <3 <3
xoxo,
Your Personal Trainer
Marielle