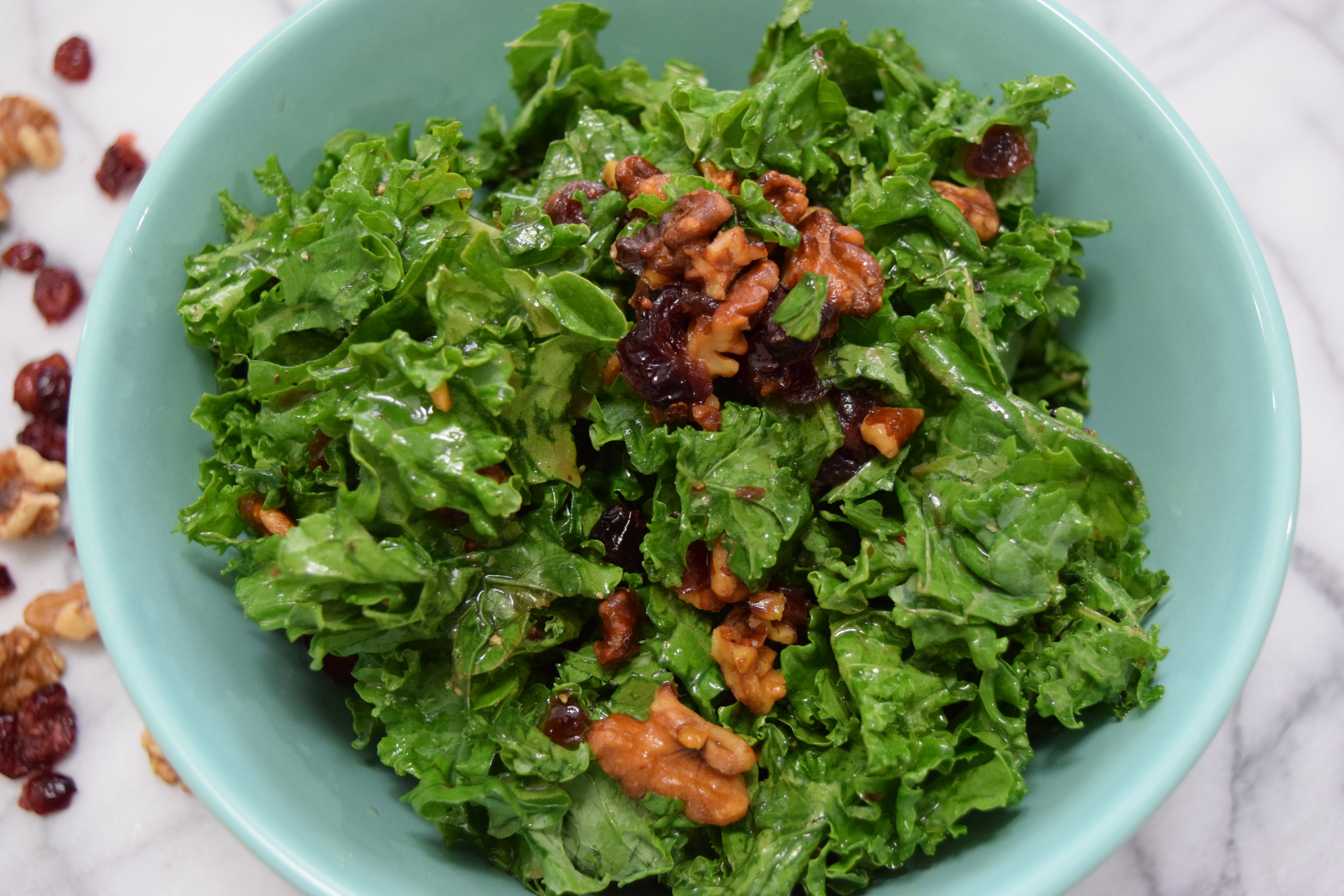 Thanksgiving is just around the corner and I have to tell you that although my blog is called "Summer" Girl Fitness…I am a complete sucker for the holiday season. ? ? ?
There is nothing more magical to me than the idea of a sleigh ride in the snow, hot chocolate by a warm fire, family and friends at Thanksgiving and Christmas and of course delicious holiday food. Basically as soon as November hits, I am in full fledged holiday spirit (might have already started playing my Mariah Carey holiday pandora station….totally guilty). The first special day on the list is Thanksgiving and because I am a serious planner, I love to get holiday recipes ready in advance.
I always try to find ways to incorporate healthy foods into our holiday meal. The past few years I have made my favorite cranberry and kale salad at Thanksgiving and let me tell you there were definitely a few grumps and grimaces from family about WHY was there a salad on the buffet table. Many people were very skeptical about the kale….BUT in the end the salad was a huge hit. I actually now have people reminding me to make the kale salad again for Thanksgiving, and it has become a healthy tradition.
Long story short, I thought I would break down in this post step by step how I make the kale salad so if you are already planning your Thanksgiving dinner like me…you can consider adding it to the menu. What I love about this salad is the toasted walnuts and warm juicy cranberries that soften the kale and add so much amazing holiday flavor.
First step to making this salad is to buy a large bunch of kale, wash and dry the leaves and then pull the leafy part off of the stalk and tear into small bite sized pieces. The stalk of the kale is extremely tough, so you want to rip the leafy part off to use in your salad and toss the stalks. If you are making this salad for a large group you could be tearing kale for awhile…but that is half the fun of Thanksgiving cooking anyways : ) grab a friend or relative to help.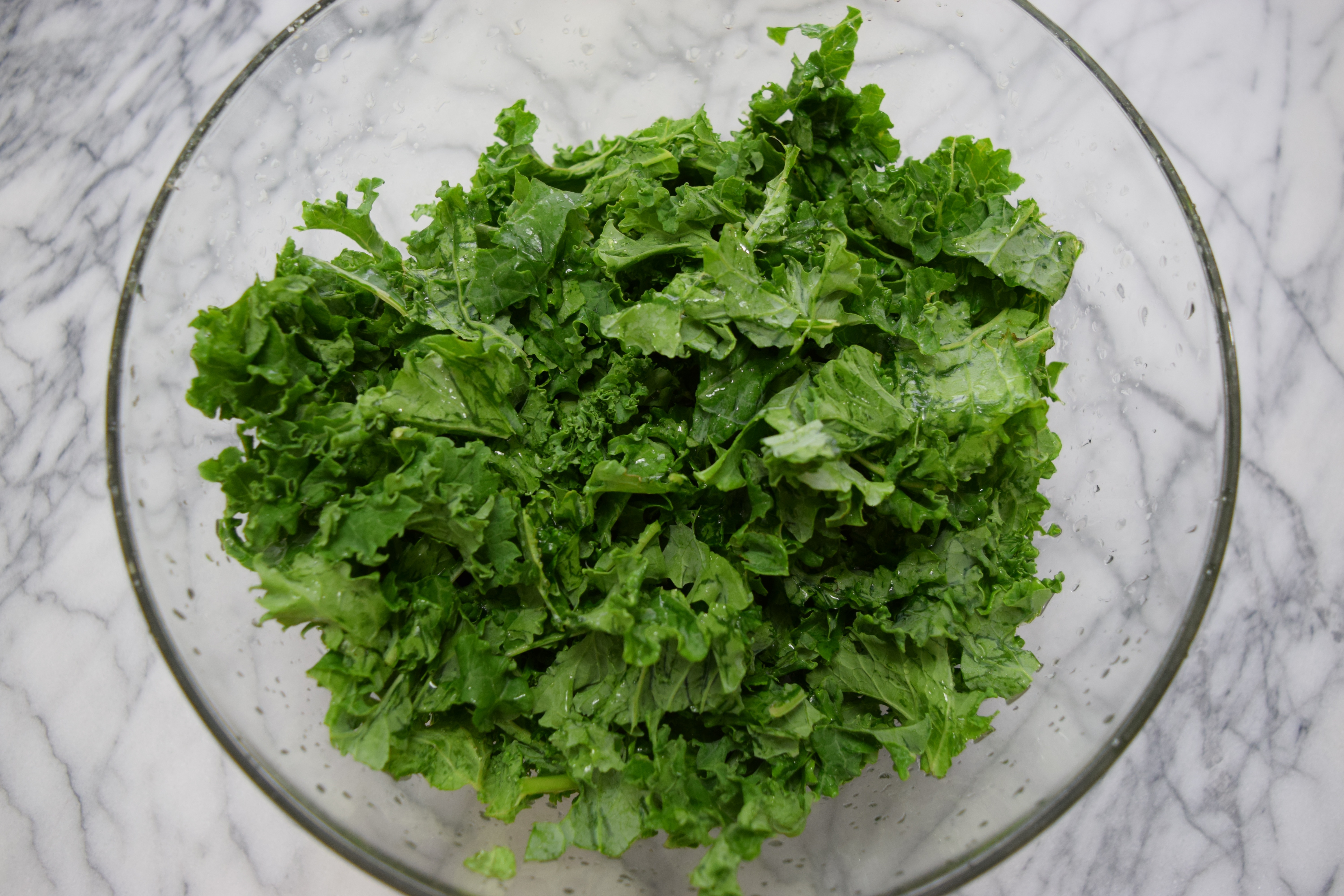 Next you want to make the cranberries. Find a small saucepan and fill it with dried cranberries. Place it on low heat and pour in red wine vinegar. I always just eyeball it but you want enough vinegar to soak up into the cranberries to make them moist and plump with a little left over. Stir the cranberries on low heat until the dried cranberries get plump and juicy – about 5 minutes or so. Pour the cranberries and remaining red wine vinegar over the kale.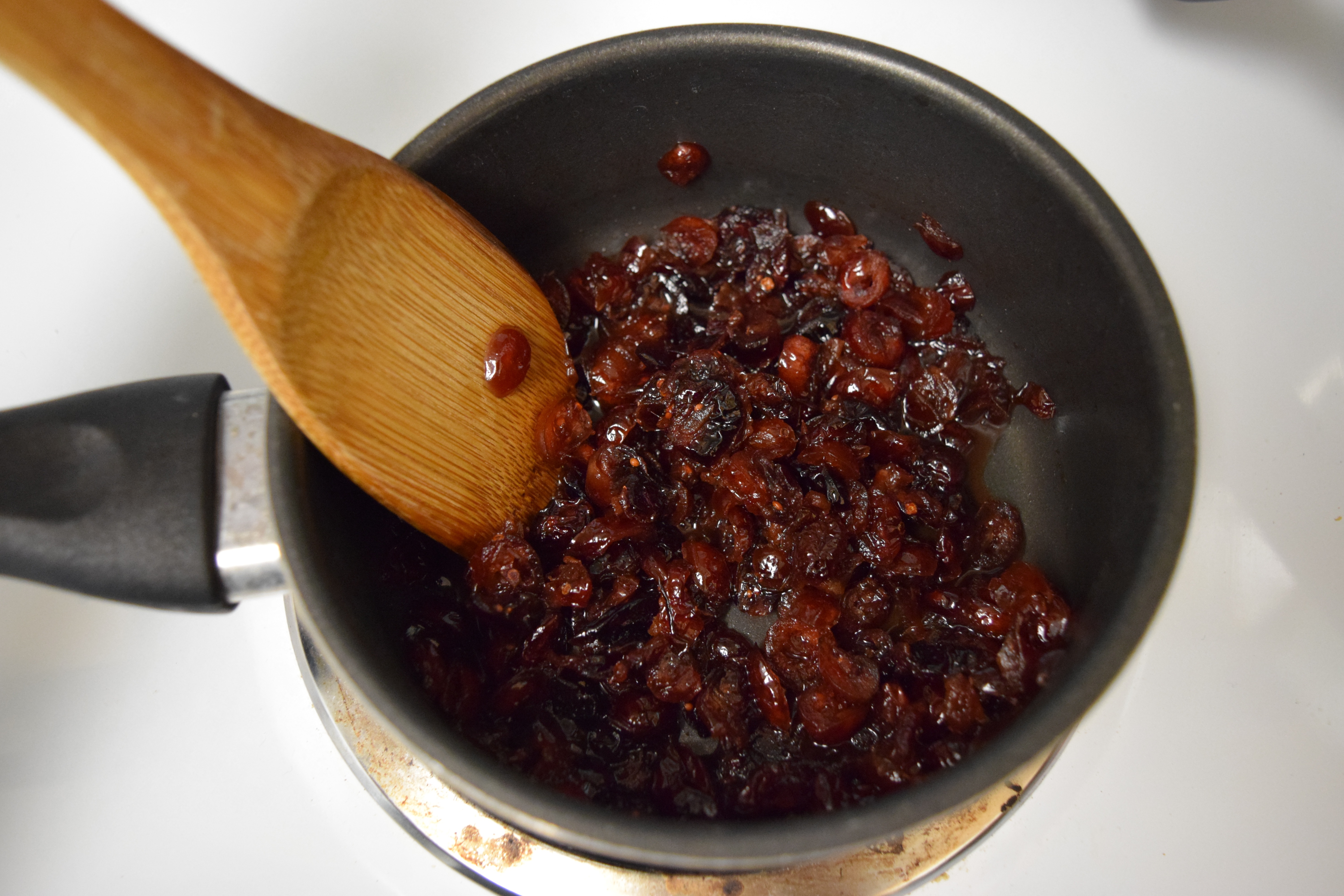 Season your kale and cranberries with fresh ground pepper, any herbs and seasoning you want and squeeze some fresh lemon on top.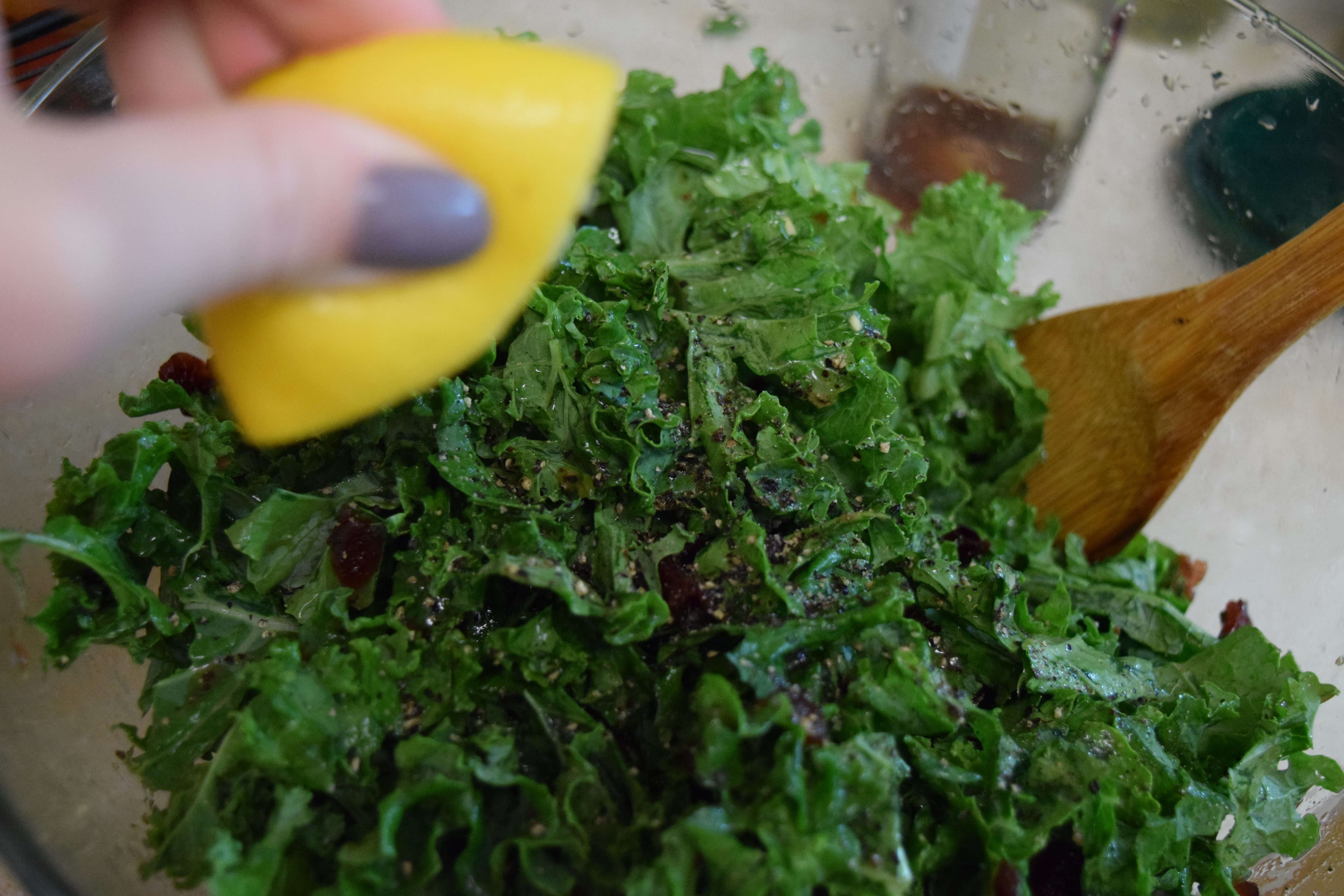 Next, onto the walnuts. Preheat your oven to 350 degrees. Break apart or coarsely chop your walnuts. Find a cookie sheet and place the walnuts on the cookie sheet, spread apart evenly so they can toast in the oven. Bake the walnuts on the cookie sheet for about 5-8 minutes. About halfway through check the nuts and use a spoon to toss them around so they get toasted on all sides. Toasting the walnuts is an extra step but it gives the salad so much extra flavor.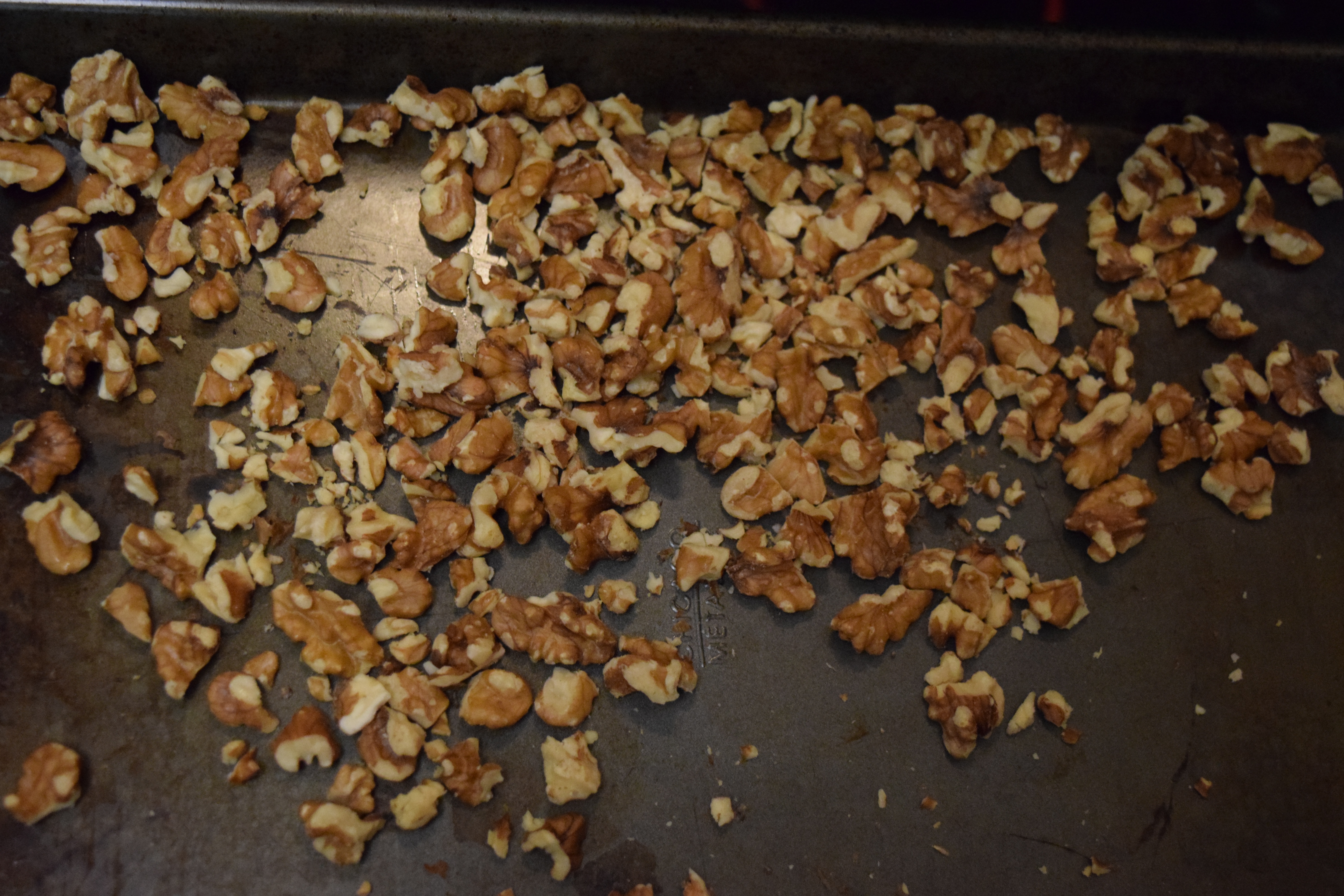 Once the walnuts are toasted place them in the salad. Drizzle olive oil over the kale and add some extra red wine vinegar to taste. Toss the kale, cranberries and walnuts all together to coat the kale completely.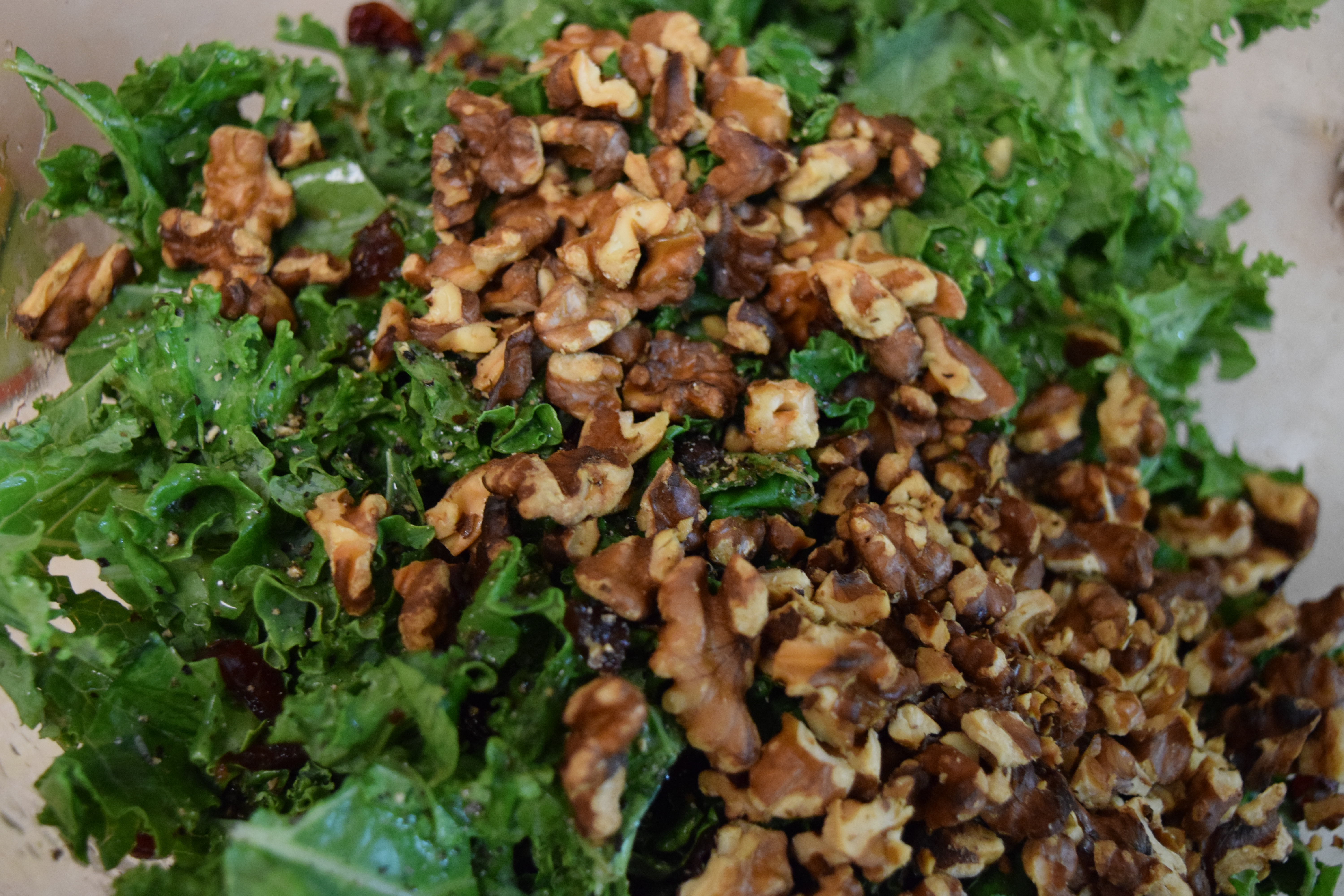 Serve and enjoy a little healthy Thanksgiving flavor!
Let me know if you try this recipe at your Thanksgiving dinner and take a picture with the hashtag #SummerGirlFitness.
xoxo,
Marielle