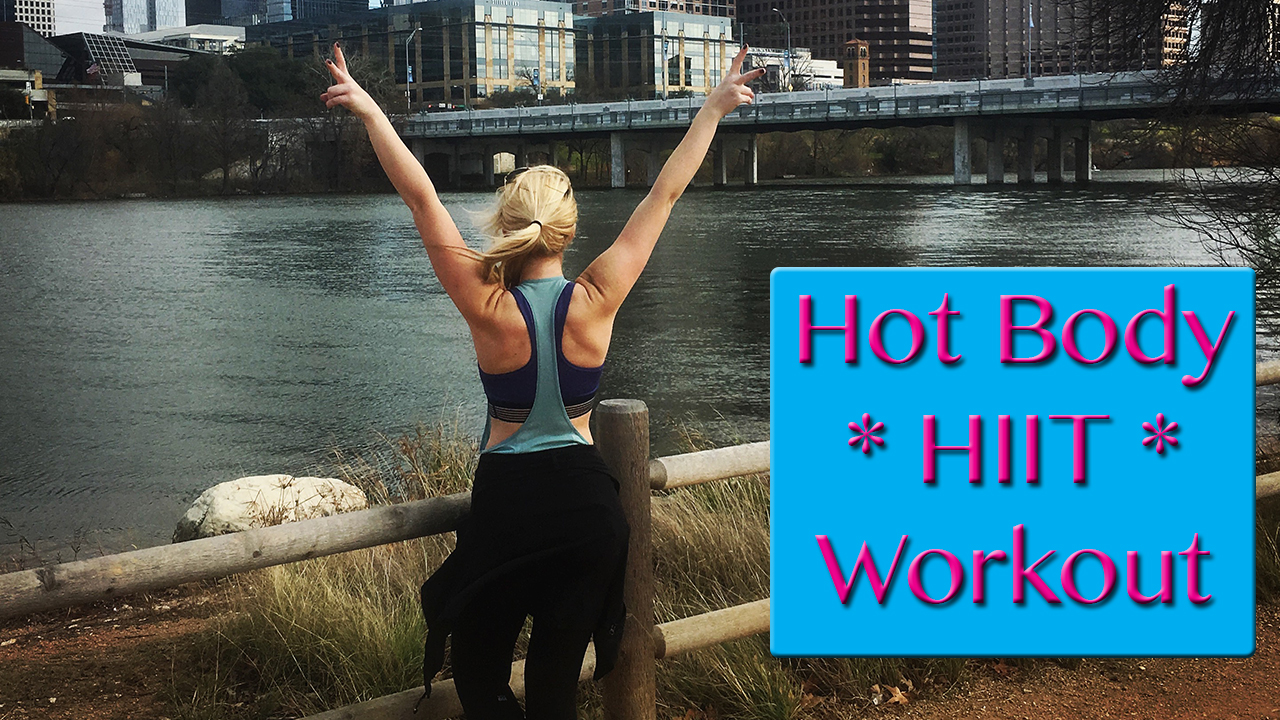 With February in full swing, one of the important things is finding ways to workout and fit in active minutes throughout a busy schedule. For those of you who travel for work or  do not have time to get to the gym this home tabata workout is the perfect workout to fit into a hectic week!
Tabata HIIT workouts are amazing to blast calories and kickstart your metabolism because they utilize short burst of high intensity cardio to get the most out of your workout in a short amount of time.
Try the workout below on your next trip or evening at home to get a great workout in anytime. One of my favorite ways to workout at home are HIIT workout sets of moves where you do each move for 1 minute. Each of the HIIT sets below includes cardio moves, upper body moves, lower body moves and core moves to get a complete workout in. All of the moves are also bodyweight moves that you can do without equipment. That being said, you can always add some dumbbells to the squats or lunges to amp up the intensity and take it to the next level.
These HIIT sets are also great to do after a walk or run to add some strength training and body sculpting into your routine.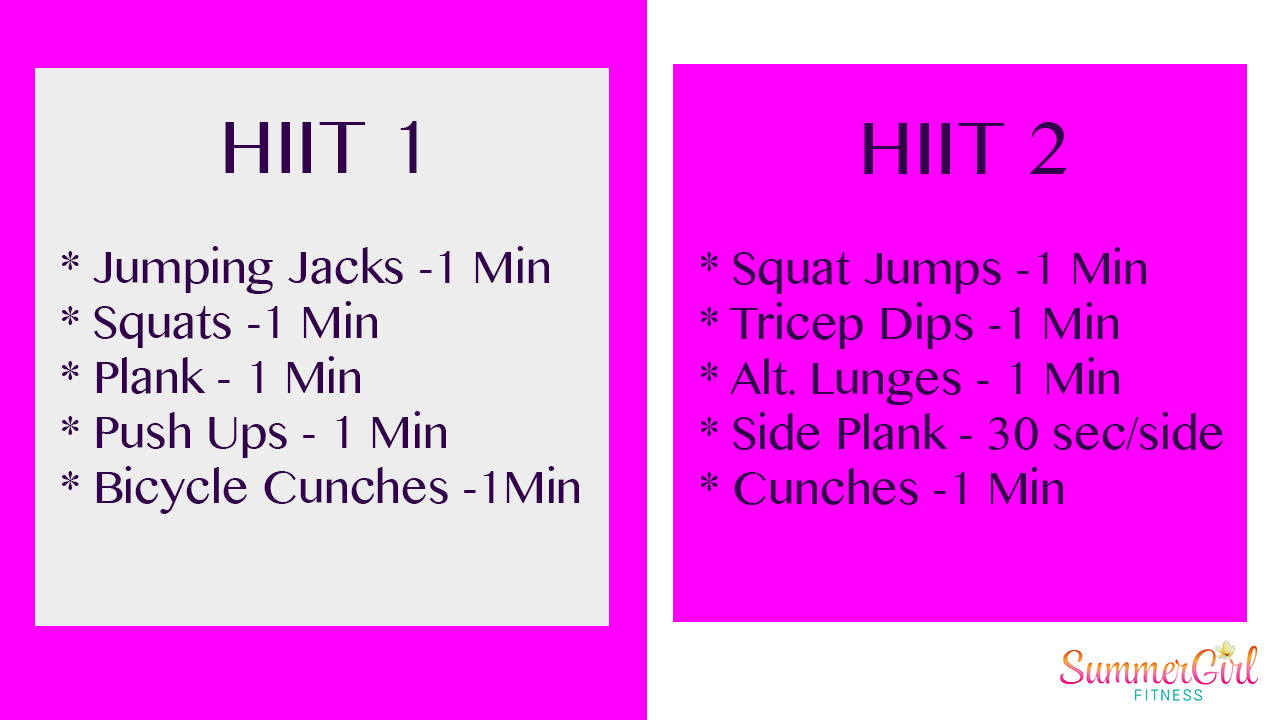 Finding ways to workout in a busy, hectic schedule can be difficult – but HIIT workouts are the perfect way to have comprehensive, effective workouts in a short amount of time that will give you RESULTS. Try this workout and let me know what you think in the comments below.
One of the most important parts of creating healthy lifestyle change is making time to be active EVERY day. Finding quick and simple workouts that you can do from home or on the road are the perfect way to stay on target with your health and fitness goals.
xoxo,
Marielle – SummerGirl Fitness