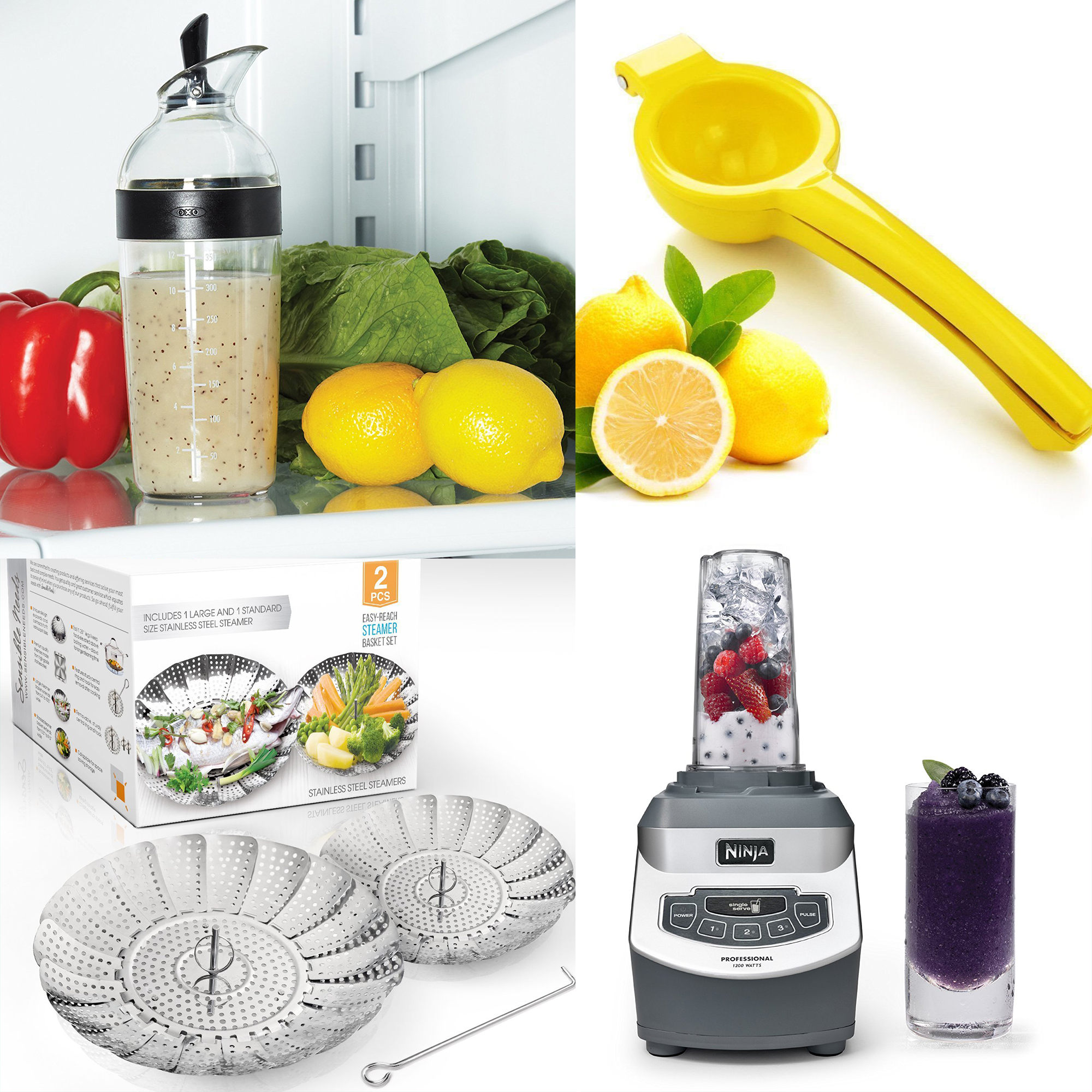 Plan for success with your healthy lifestyle by making sure you have the tools in place to healthy eating simple and manageable. Here are some of the healthy items I make sure to keep in my kitchen to help with meal prep and healthy eating on a busy schedule.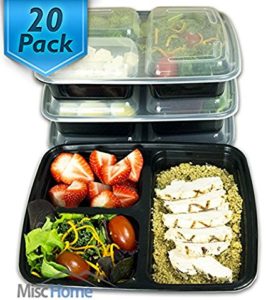 Preparation is the key to success with so many things, and healthy eating is no different. Meal prepping on Sundays is essential for me if I want to eat healthy during the week. I always keep meal prep containers so that after I make a big batch of chicken and vegetables, or cauliflower fried rice – I can package it away into containers to use for the week. You can use any containers you want, but meal prep specific containers can be helpful because they have separate compartments to keep food from mixing together and getting soggy. These you can buy on Amazon with free prime shipping and are very affordable!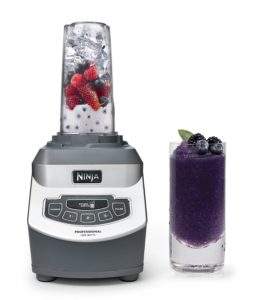 If you follow me on instagram (@SummerGirlFitness) or snapchat (mariellehc) you know I am OBSESSED with protein shakes and smoothies for healthy breakfasts and snacks. What saves me so much time in the morning though is having a single serve cup blender. Basically you put all the ingredients into the tall blender cup, screw the blades on the bottom and blend – and then switch out the blades for a drinking lid and take it right from the blender to go in your car. SUPER simple. This Ninja blender (above) that I have is very affordable and also has a larger pitcher blender option to use if you are making extra for friends!

One of my biggest health tips for anyone who asks is always – drink more water. Most people are chronically dehydrated and struggle to drink enough water every day. One of the ways I make myself drink tons of water is to infuse it with citrus fruits, cucumber, berries or ginger to add a little extra flavor. I love these infuser water bottles – the one picture above is so amazing and chic but there are also more affordable ones you can find on Amazon. Many of my clients switch to infused water as they work to cut out juice and soda and it can be such a huge help!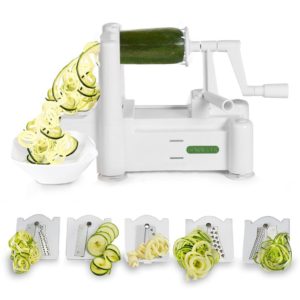 So you all know how much I love making zucchini noodles or zoodles during the week. Sometimes I buy them pre-spralized from the grocery store, but having one of the Spiralizer tools in your kitchen means you can makes zoodles anytime. They are such a great way to get more veggies into your diet and the tool itself is under $30.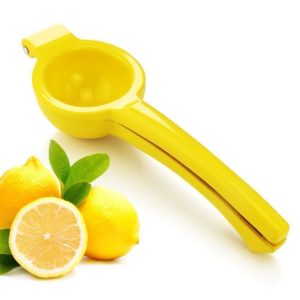 Ok so I know this tool may seem so basic…but let me tell you I did not own one of these for the longest time. I love squeezing lemon into my water in the morning, and getting the seeds in my glass was always slightly frustrating. Using this squeezer means you can get more lemon into your water and it just makes it so easy. Also great for cooking and adding lemon to fish, salad or veggies without worrying about the seeds.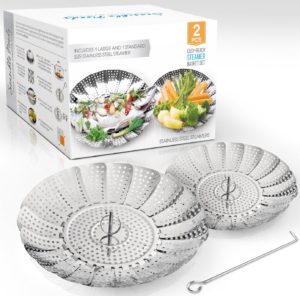 This steamer is a great tool to have to cook really healthy vegetables. The steamer set has 2 sizes so they fit in any pot and steam vegetables without having to add extra oil. You can toss all kinds of veggies in the steamer basket together and cook up colorful and healthy side dishes without hassle. Steaming also helps retain more of the vitamins and nutrients than using a microwave but is just as convenient.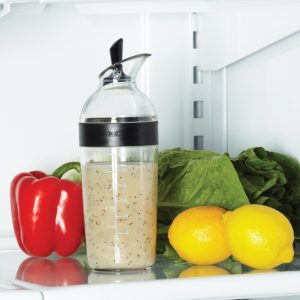 Store bought salad dressings are full of unhealthy oils, preservatives and extra sugars and that are not clean. I love to make my own simple salad dressings at home using healthy, organic ingredients. I use a salad dressing bottle to make and keep dressing in the fridge to use all week. This bottle has measurements on the side so you can add the right amount of olive oil, vinegar etc. but easily pour out of the same bottle onto your salad.
Hope these gave you a few new ideas of things to add to your kitchen to make healthy eating and cooking easier and more effective. Leave your comments below and let me know what healthy tools you use!
xoxo,
Marielle