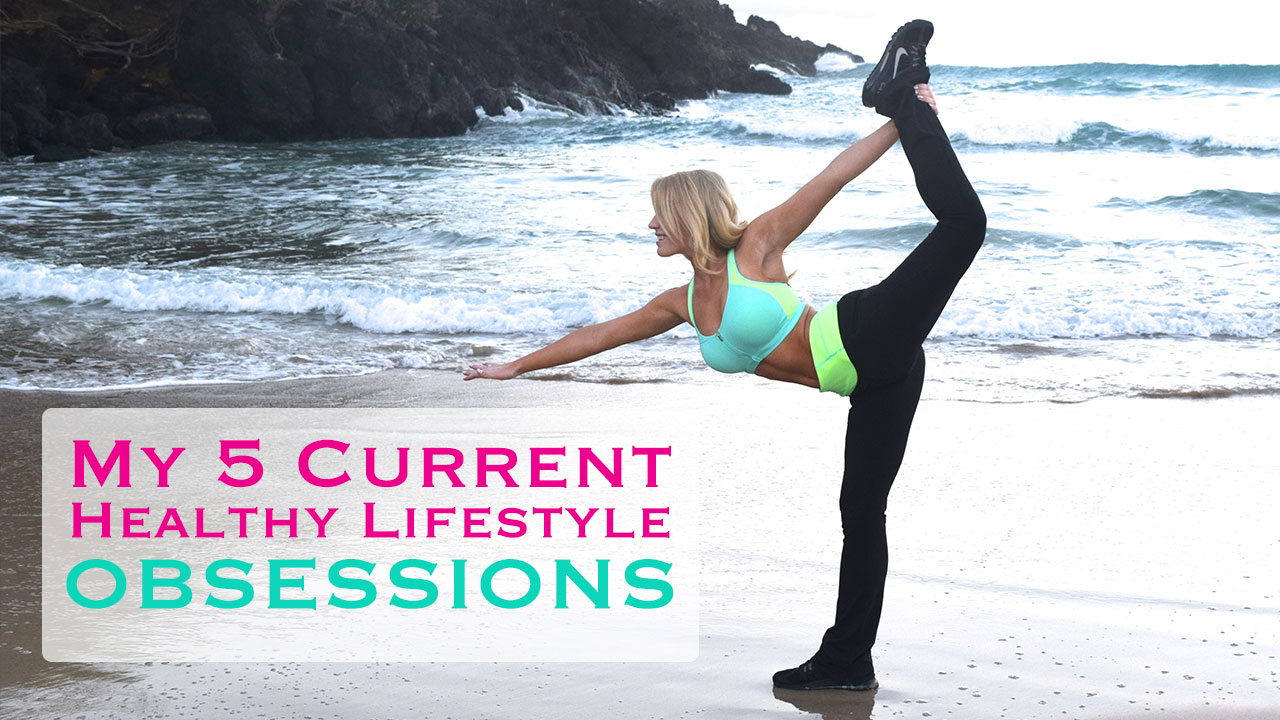 We hear it all the time "just live a health balanced life". Sounds easy right?  Healthy and balanced is always the goal but can start to sound Oh So Frustrating after awhile. The typical buzz words of "balance" "healthy choices" and "eat more greens". YES we  know already! Being healthy is so much more fun though when you can get excited about adding new, exciting healthy changes into your life. Switching things up and adding novelty can make healthy feel just as fun as indulging (I promise it is true).
I think we all, no matter how health conscious we are – are constantly on a lifelong journey towards a healthy, balanced life. Balance is not something we achieve, but rather something we work at constantly every day. I love finding new and exciting ways to improve my healthy lifestyle and stay on track!
>> Side note, if you watch my snapchat (mariellehc) then you know I was on vacation in Galveston the past 4 days. Vacation included many extra drinks and desserts and not nearly as many workouts as usual. I did try my best to walk a lot and managed to sneak a 3 mile run in one day. However, when you get "off track" it always feels good to get back into a healthy routine. Here are some of my favorite pictures from my trip!
Below are my 5 current healthy obsessions. Hope these can help some of you who may also be coming back from spring break vacations jump back into your healthy routine!
1. Zoodles
If you live in a part of the US right now where the weather has not QUITE turned into flipflop weather…you may not be in the mood for salads. Zucchini noodles or Zoodles are my favorite way to eat cooked veggies and have a warm meal that is super clean and still tastes amazing. I eat zoodles at least once a week, and my favorite things about them are:
They are super quick to cook (about 3 minutes in a sauté pan)
They are warm and filling and taste great as a side dish or with protein for a main meal
They do not taste like boring vegetables at all
You can buy a spiralizer on Amazon to make the noodles on your own, or many grocery stores will sell pre-spiralized zucchini noodles in a box to just toss into your sauté pan. If you do not have a spiralizer yet – click the photo above to grab one on amazon super cheap!
2. Orange Theory Fitness
This week I tried Orange Theory Fitness for the first time. A friend convinced me to try a free class and honestly I was not sure if I would like it. Because I have taught fitness for over 6 years, I tend to be super picky about group classes. The first thing I really loved about Orange Theory though is that everyone wears a heart rate monitor that displays on a screen during class and tells you your heart rate and training zone while your workout. The class alternated between the treadmill and rowing machine for the first 22 minutes, and then had 22 minutes of weight training.
Here are my thoughts:
Wearing the heart rate monitor really helped me push myself and challenge myself more then usual.
Class definitely had an intense cardio focus, so it would be amazing for people with a big weight loss goal, but not so great if your goals are to build muscle and bulk up.
The class was fun, challenging and exciting – definitely a great way to mix things up.
Not tons of modifications – but they did have a bike and elliptical if you did not want to run and most of the class was done at your own pace so a beginner could take it slower.
Weight section did not hit all the major muscle groups – but I assume if you went to the class a few times a week you would get around to everything.
Loved all the great core work!
Overall I learned how important it is to be willing to try something new, and seek out opportunities to push yourself and step out of your comfort zone. Also, I loved seeing the stats on my workout after the class that they email to you so you can keep and track your progress!
3. Sound Therapy
Some of you may not know this, but in addition to being a personal trainer and fitness blogger – I am also in graduate school full time getting my Master's in Counseling. I graduate this May! (yay!) My desire to pursue this degree stemmed from a passion for total body wellness, mind and body. One of the super interesting alternative forms of therapy I have learned about in my program is sound therapy, and the incredible power of music and sound to change our brains and bodies. We can actually utilize sound and music to help bring our bodies back into a rest and relaxed state and avoid spending the majority of our lives in an activated stressed state.
One way to utilize sound therapy is to listen to specifically created chants that have a frequency that impacts the brain in a powerful way to allow your body to relax. The vibrations in this song actually affect your body on a molecular level and foster healing and relaxation. Listen and see what you think >>
4. Overnight Oats
I am all about quick and simple meals these days since I am a full time student and fitness professional. One of my busiest times is the morning, so I have been OBSESSED recently with making overnight oats and having them ready to eat in the morning. While we were in Galveston I made overnight oats for my friend who had never tried them before…and I definitely think I converted her. Here is the recipe I am currently obsessed with – mix all the ingredients together and let set in the fridge overnight. Feel free to top with blueberries, granola and more nuts in the morning:
1/2 cup oats
1 Tablespoon Almond Butter
1 Teaspoon Honey
1 Teaspoon Chia Seeds
1 Cup Almond Milk
1/ 2 Sliced Banana
1/4 Cup Pecans/Almonds
1 Teaspoon Cinnamon
5. Stomach Ease Yogi Tea
So bloating is officially the WORST thing ever…and I have struggled over the years with a lot of stomach issues. I recently discovered this Sumach Ease tea by Yogi and I am already addicted. It has peppermint, licorice, ginger and so many other amazing herbs to help with stomach pain and it tastes delicious. I also love herbal teas because I do not like to drink anything caffeinated past about 2pm so this tea is my go-to to drink in the evening or before bed. You can find it in most groceries and health foods store and it is very affordable. There are so many super expensive teas out there – but I have found that this one works just as well and your money goes a lot further. Give it a try and let me know what you think!
Hope you all are enjoying your week!
xoxo,
Marielle