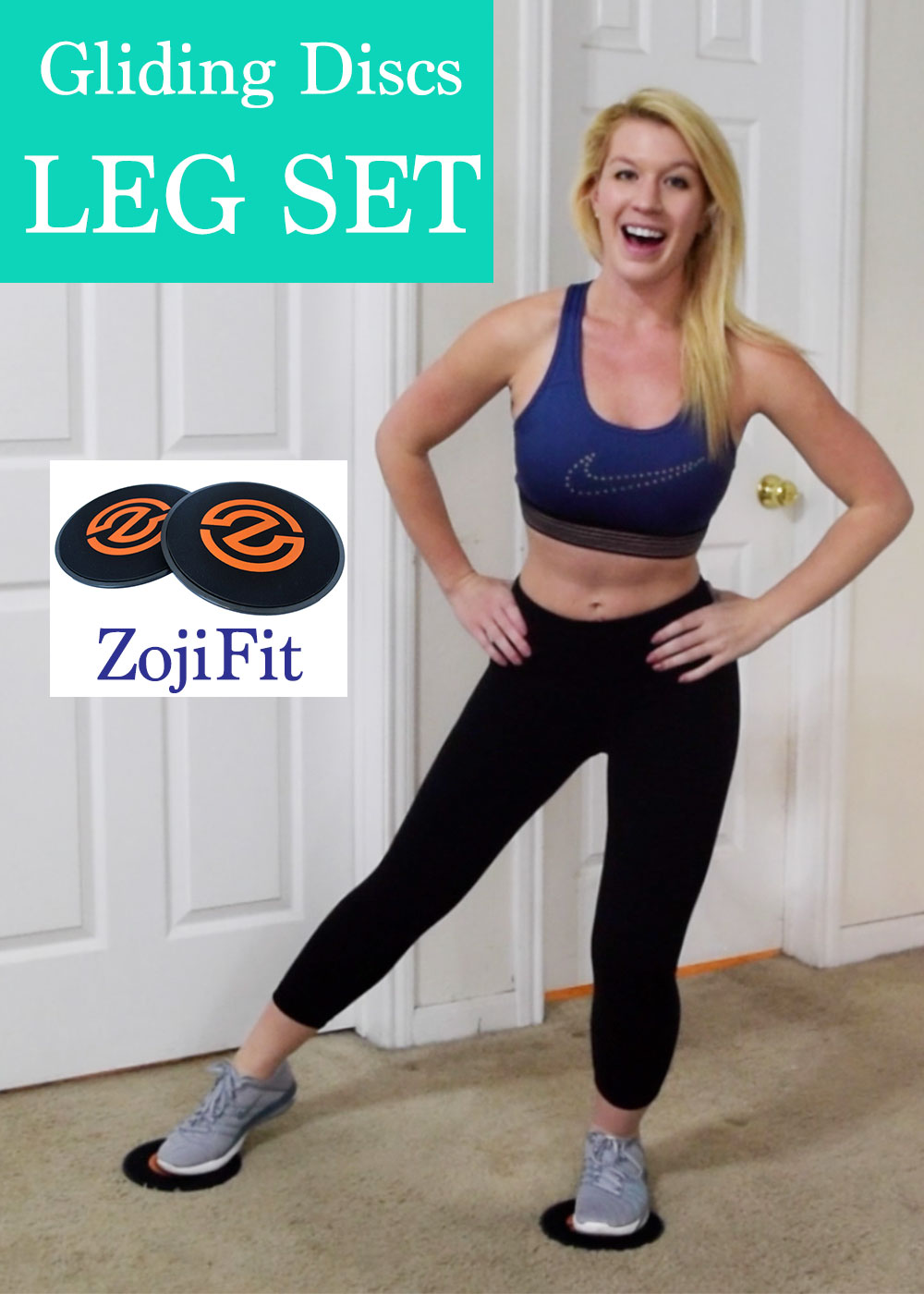 If you have followed me for awhile you know that I am very passionate about home workouts and the value of finding ways to workout with a busy, hectic schedule. Creating a healthy lifestyle is not about 3 hour a day training sessions or crazy diet fads…it's about finding what works for you with YOUR schedule.
One of the best ways to start working out at home is to create a small space in your house that has workout equipment ready to go. You can do incredible workouts with just a few smart pieces of workout equipment. I would definitely recommend dumbbells, a yoga mat, resistance bands and a balance ball – and then my new favorite piece of workout equipment…drum roll please Gliding Discs!
I use gliding discs/core sliders all the time in my group fitness classes that I teach here in Austin, TX because they are amazing to switch things up and challenge your body in new ways. I teach classes in a fitness studio though so we use fabric sliders – but I had not found sliders before that can be used BOTH on wood floor and on carpet! So amazing! Zojifit sent me these to try out so I have been having fun all week working out from home and creating new exercise for all of you! Here are my thoughts on the product:
Product Review:
The first thing I noticed after unpacking the sliders is how durable they are. The ones I use normally to teach are just fabric and start to loose their shape and get worn down very quickly. Because these have a plastic side they are very sturdy and much better quality then other sliders I've seen. The plastic side works perfectly on carpet, and the discs slide easily over the carpet surface in my apartment. The side for wood floors is also very durable with a fabric that seems tough enough to last many workouts. I also tried the sliders on the wood floor in my kitchen and they worked perfectly there as well. The discs are great because they are very light weight and would be super simple to throw in your bag when you are going away on vacation and take an amazing workout with you on the go. My only complaint is I wish they had come with a carrying bag to put the discs in to keep them both together…that would have been a nice addition. Otherwise I am very impressed!
Below I filmed a leg endurance set using the sliders. Although these discs are often used in a plank position to work the core – they are also great for working legs as well so I wanted to film this for you to show how versatile this piece of equipment is. If you want to grab yourself a set of gliders here is the link >>Gliding Discs. Try the workout below!
Comment below and let me know what you think of the leg set! Remember the video shows 1 side, so make sure to restart it to even up the sides and work both legs.
xoxo,
Marielle