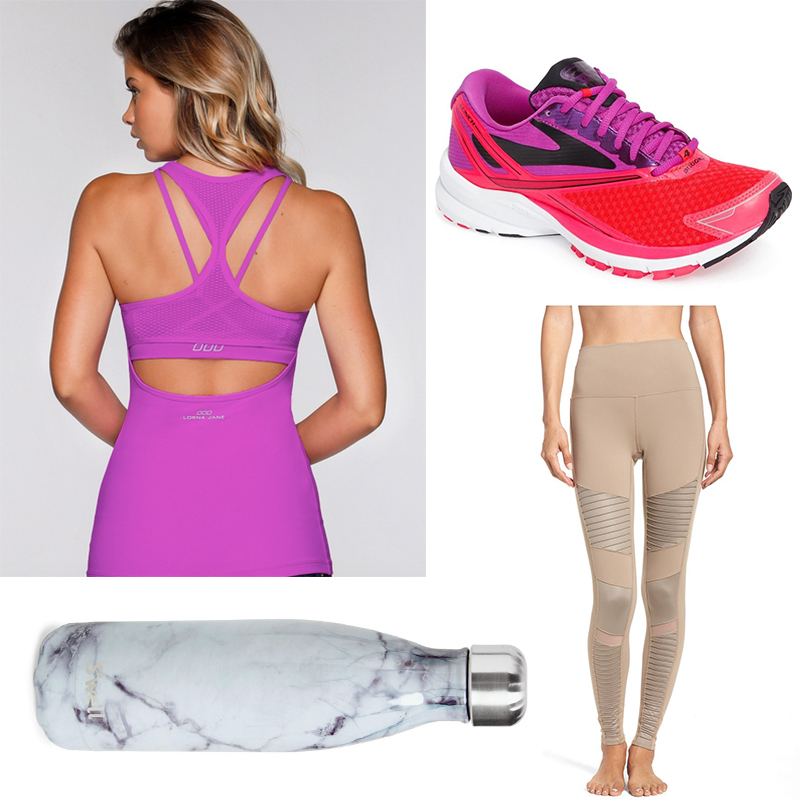 Spring is here (although I have to say living in Texas it does feel like spring has been here for awhile)! I love spring fashion, though, because I am all about bright, vibrate colors heading into the summer months! Below are some of my favorite spring fitness fashion finds…and some colorful accessories to go along with them. Add them to your wish list! xoxo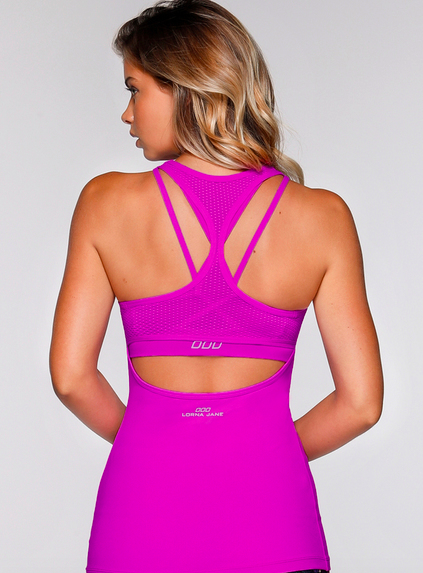 I am beyond obsessed with this color, and recently I have been all about the high necklines and fun flirty backs. This top has incredibly soft fabric and is super breathable for hot spring days. Lorna Jane is one of my favorite fitness brands…it is from Australia but they do have some stores in the US as well as a huge online shop (of course).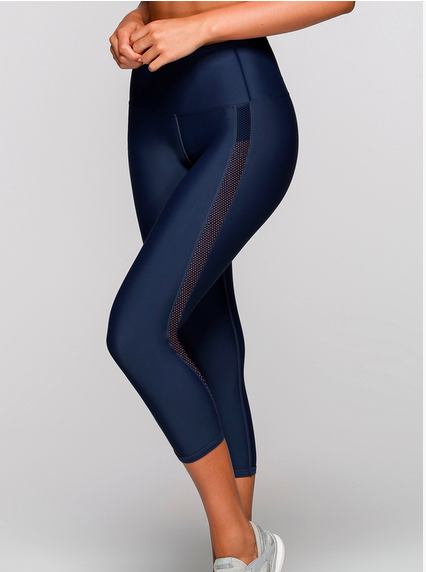 Ok talk about fun and shine this spring. I love these shiny blue Lorna Jane tights. The length is perfect and so flattering, and the core tights have added support around the midsection to hold everything in and support you through your workouts. Also the mesh panels are super cute and very trendy for Spring.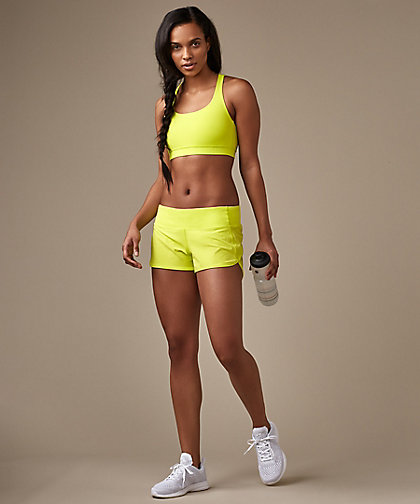 Nothing says spring more than the color yellow. When the weather gets hot you NEED to invest in cute workout shorts to keep your sweat sessions or runs outside manageable as the weather heats up. This yellow outfit is just beyond adorable – and the shorts are made with some amazing features including a pocket in the back and adjustable waistband.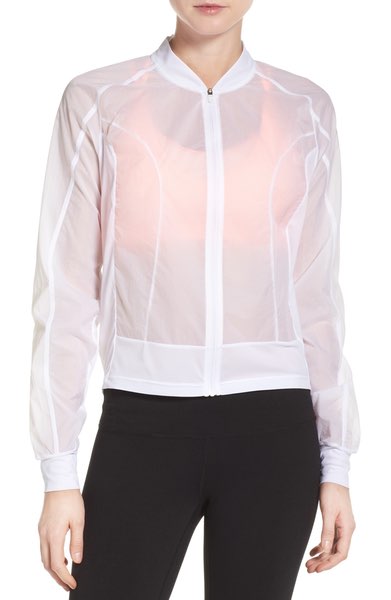 Bomber jackets are so in right now, and this fitness bomber will be the perfect light piece of outerwear for your spring fitness wardrobe. I love the see-through fabric that can highlight a pop of color underneath. Also this jacket is lightweight and easy to toss in your gym bag.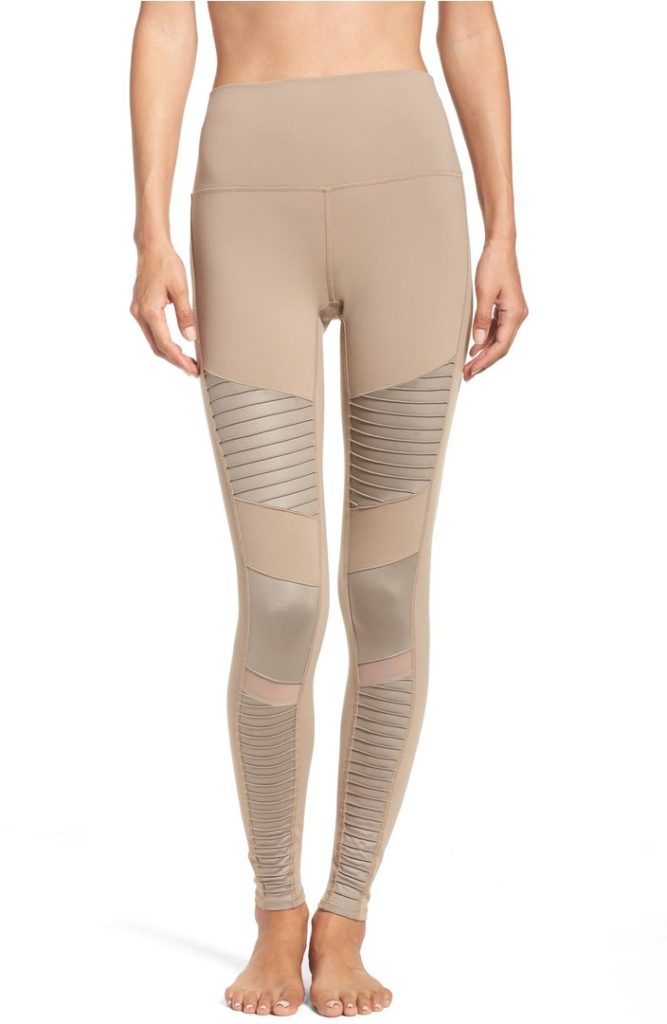 Completely in love with these edgy and chic yoga pants. The detailing is to die for, and the mesh panels will keep you cool during a hot yoga class. Alo pants are definitely more pricey than some brands, but the quality is incredible and that is definitely what you pay for.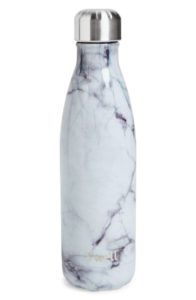 There is nothing more important during hot spring months then staying hydrated! These Swell water bottles are awesome because they keep your water cold for over 12 hours. I already have a Swell bottle…but I might need to seriously consider getting a second one because this marble pattern is SO amazing.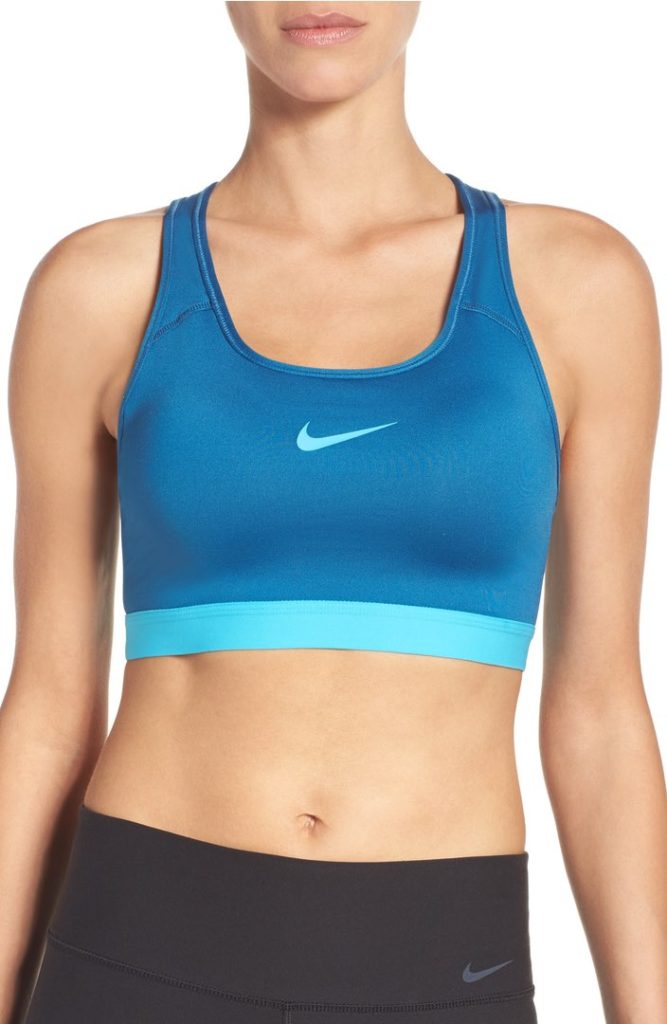 Nike has not always made sports bras that I loved, but the recent Pro line has changed all of that. This one specifically has medium support and a band around the bottom that goes down a little farther making it MUCH more comfortable. I also love this blue color…so perfect!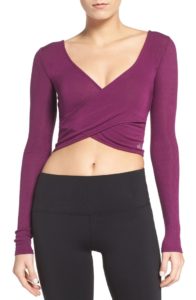 I love a good wrap top because they are always super flattering. This crop you can wear 2 ways, and the raspberry color is amazing. This top is perfect to throw on over a sports bra for after a workout, and the fabric is soft and absorbent. The wrapped crop also comes in a simple nude color as well.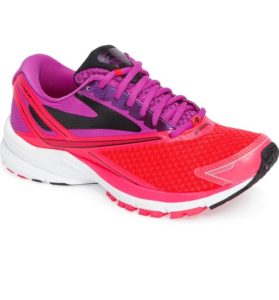 For spring I always love colorful shoes. If you have followed me for awhile you know I love all my Nikes, but for running Brooks have always been one of my go to brands. These pink and purple shoes totally caught my eye recently, and they are on my spring wish list for sure. So comfortable and the colors just look like spring!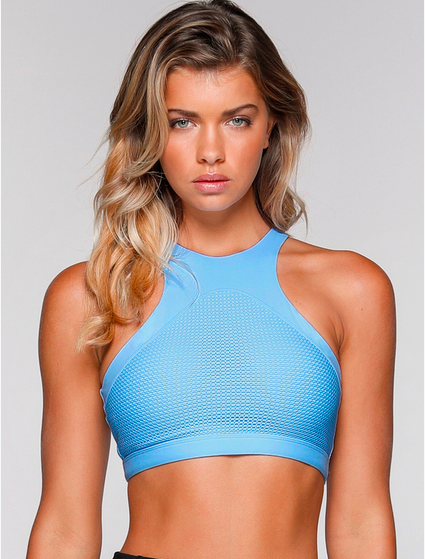 You guys I am dying over this sports bra. How cute is the light blue color and high neckline? All also love the mesh overlay on the fabric. The wide under bust elastic makes this bra more supportive, and it has removable padding for extra comfort.
I hope you love this quick spring fitness fashion lookbook. What brands, trends or colors are you loving this spring?! Comment below!
xoxo,
Marielle