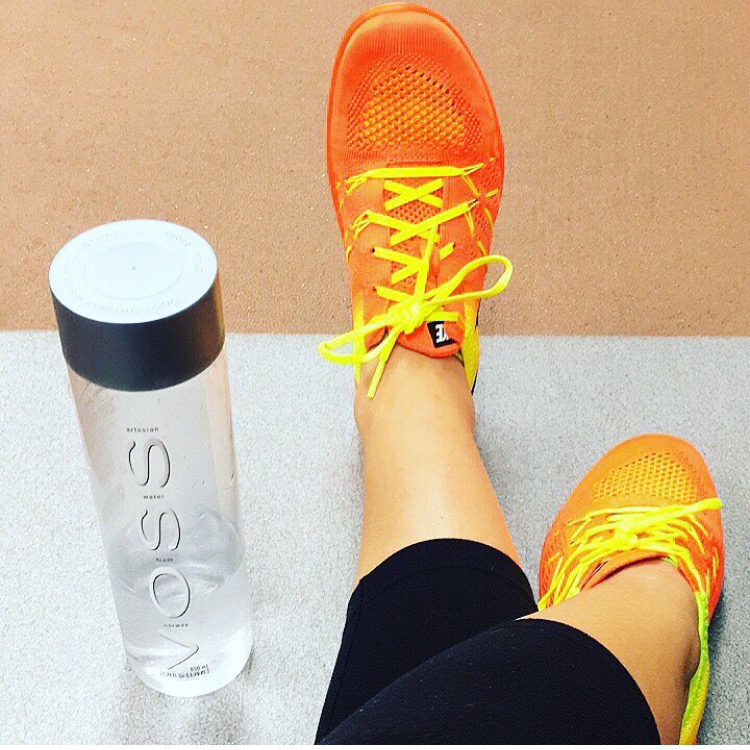 HIIT workouts are my favorite way to workout when I am short on time, on the go traveling, or don't have access to gym equipment or dumbbells. This whole exercise set is bodyweight, total body strength and only needs a small amount of space.
HIIT is designed to get your heart rate up quick with short burst of calories blasting moves that will train your heart and increase your metabolism. This workout also utilizes the major muscle groups to tone and shape the body and increase lean muscle.
Print this out and take it with you on your next vacation, business trip, or just use it for a quick at home workout anytime. The workout is made up of 3 5 minute sets for a total of 15 minutes of work. Take breaks whenever you need to…but the more you do this workout the less breaks you will need.
Feel free to do this workout twice through for a 30 minute workout, or 3 times through for a challenging 45 minutes HIIT routine.

Finding ways to fit workouts in can be challenging if you have a family, a busy schedule, or can't afford a gym membership or expensive gym equipment. The good news though? There are SO many ways to workout, and exercise does not have to complicated, time consuming or expensive.
Grab a bestie and try this routine over the weekend for a great sweat sesh.
Can you say weekend glow?!
Make sure to drink plenty of water after this workout to stay hydrated, and have a healthy post workout snack like these peanut butter chocolate chip protein balls >> http://summergirlfitness.com/portfolio/peanut-butter-chocolate-chip-protein-balls/ YUMMM.
If you have questions about any of the moves or are not sure what say "bridge lifts" are – just leave me a comment on my latest instagram photo (@SummerGirlFitness) and I will show a demo on my instagram story!
Hope you all have a beautiful healthy and happy weekend. <3
xoxo,
Marielle