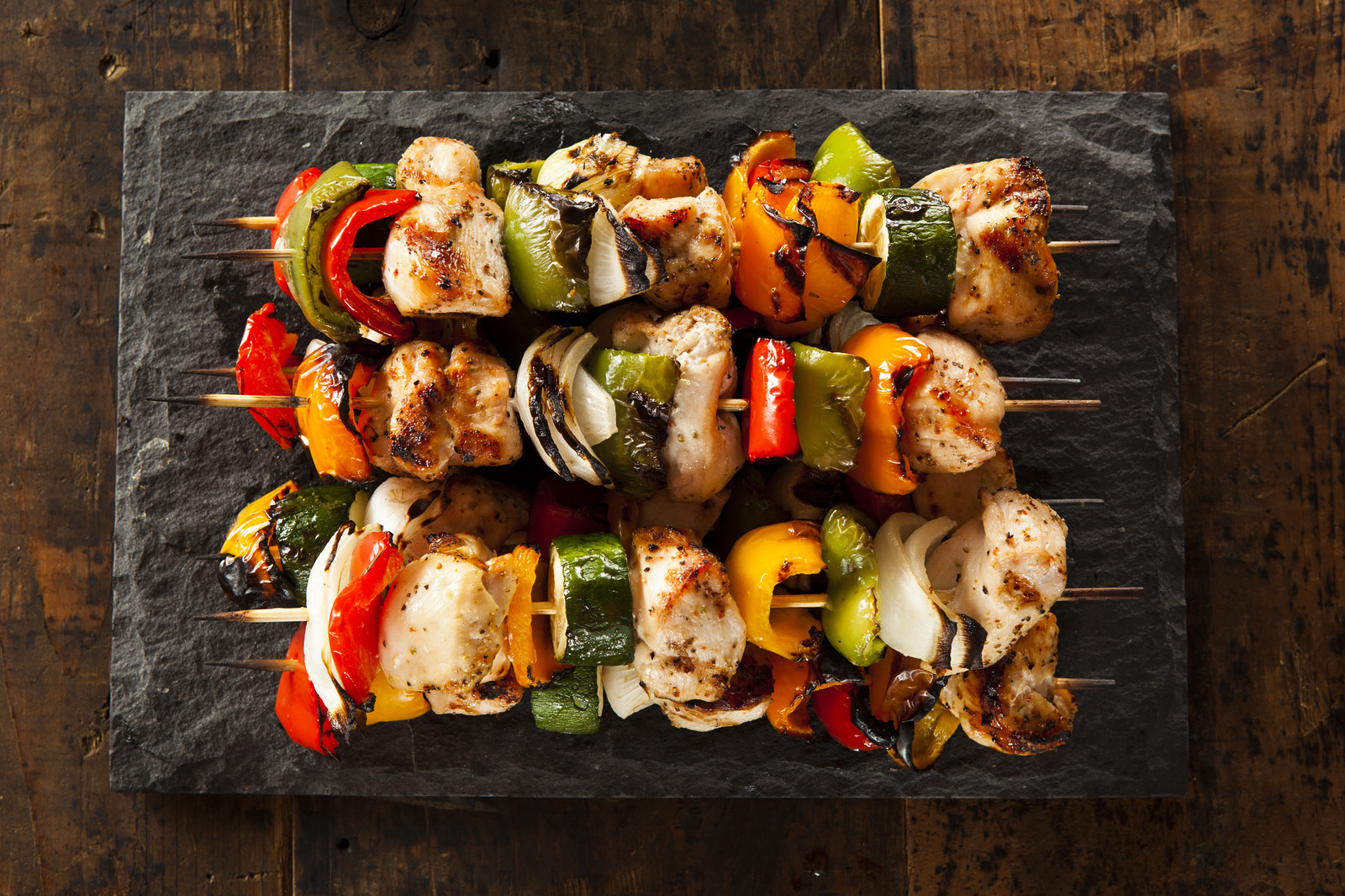 Grilling weather is here! One of my favorite healthy grilling recipes is Chicken and Vegetable shish kabobs. For sauce I love Simple Girl's Carolina Style BBQ sauce. This sauce is all natural, sugar free and has only 5 calories per serving. Find the sauce HERE.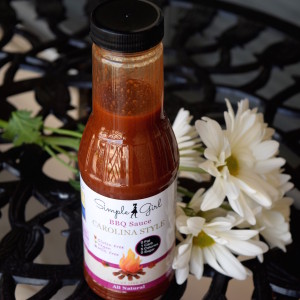 Ingredients:
Simple Girl Carolina BBQ Sauce
Organic Chicken – Cubed
Red, Yellow, and Green Sweet Peppers
Whole Onion
Green Zucchini
Wooden Skewers
Directions:
Pour Simple Girl BBQ sauce into a bowl. Toss chicken into the BBQ sauce until all the pieces are coated fully. Cover the dish and refrigerate meat for around 4 hours. Take your wooden skewers, cover them water and let them soak for 30 minutes. Turn your grill on medium-high heat. Cut peppers, onion and zucchini into small bite size pieces. Thread the skewers alternating between chicken and vegetables: alternate between 2-3 vegetables and then 1 piece of meat. Place each skewer on the grill and brush with more Simple Girl BBQ sauce. Cook for about 4-5 minutes, then flip each skewer, brush on more sauce and cook for another 4-5 minutes. Cook until chicken is no longer pink in the center. Remove from heat, and enjoy!
*Recipe Sponsored by Simple Girl