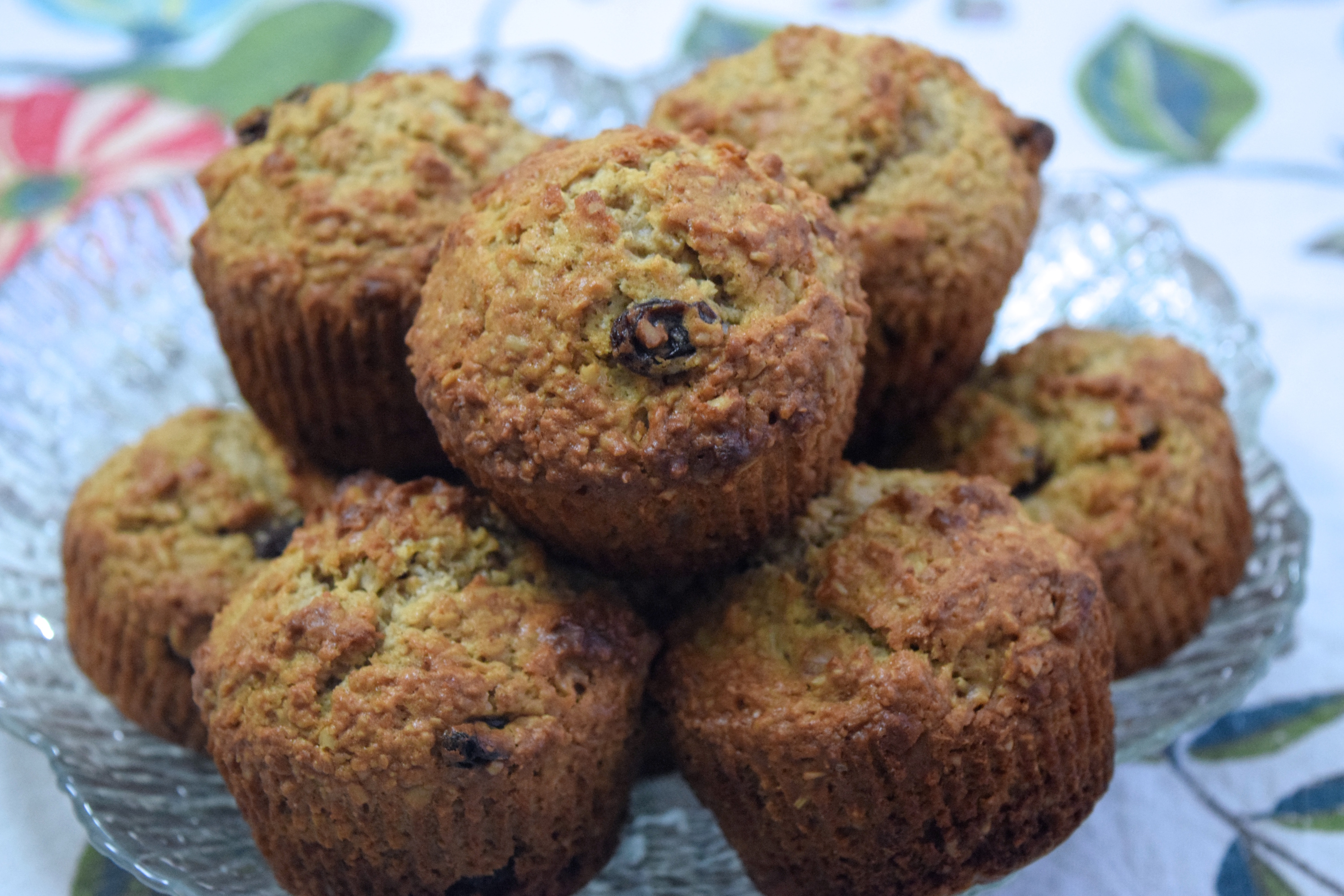 These raisin, walnut bran muffins are so delicious and a perfect breakfast option with your morning coffee! I adapted this recipe from the amazing Barefoot Contessa, but changed a few things to make it a little healthier.
Ingredients:
1/2 Cup Organic Coconut Oil
1 Cup Flour
1/2 Teaspoon Salt
1/2 Teaspoon Baking Powder
1/2 Teaspoon Baking Soda
1/2 Teaspoon Ground Cinnamon
5 Ounces Plain Greek Yogurt
1/4 Cup Raw Organic Sugar
1/4 Cup Organic Honey
2 Large Eggs (lightly beaten)
1 Teaspoon Vanilla
2 Cups Wheat Bran
1/2 Cup Raisins
1/2 Walnuts
Directions:
Preheat oven to 350 degrees. Line muffin tin with 12 paper liners. Mix together flour, salt, baking powder, baking soda, cinnamon and sugar in one bowl. In another bowl mix together eggs, vanilla, greek yogurt, honey and oil. Next stir the wet ingredients into the dry ingredients. Finally, add in the wheat bran, raisins and walnuts and fold mixture together gently. Scoop the batter into the muffin cups and bake for 25 – 30 minutes or until a tooth pick inserted into the center comes out clean.