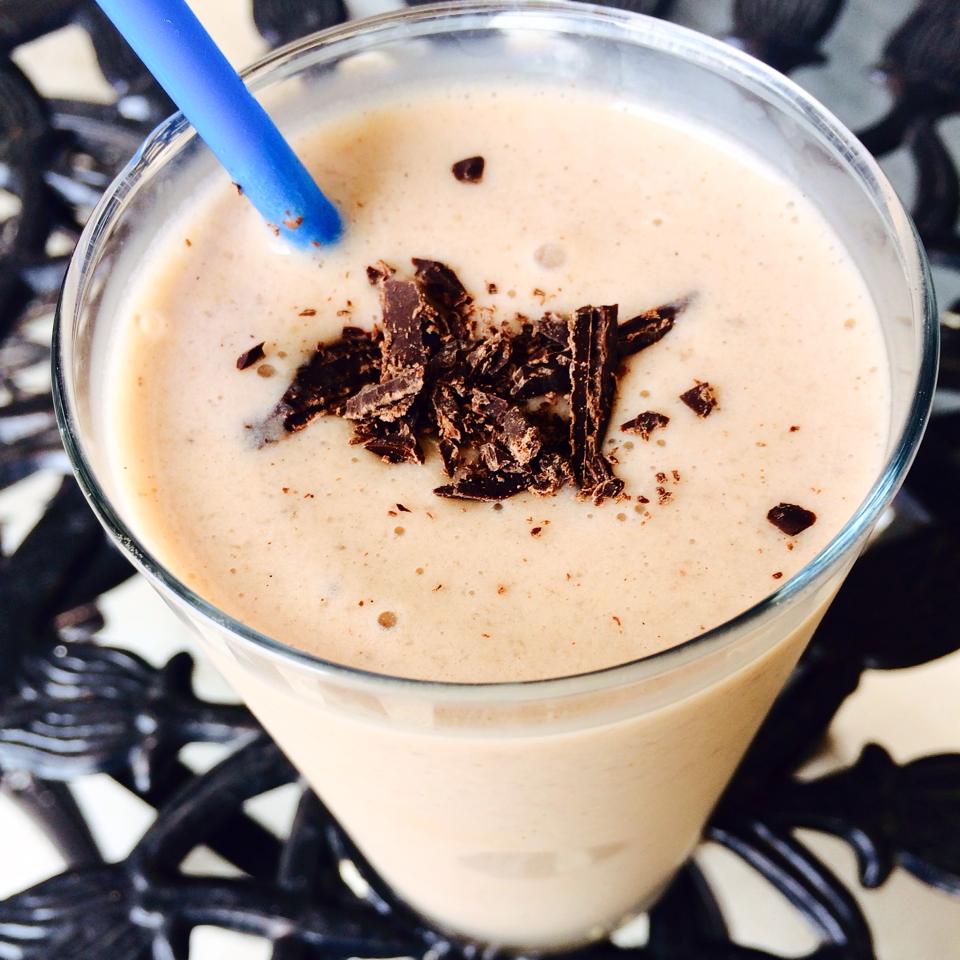 Amazing Chocolate Banana Protein Shake
Who doesn't love a little chocolate in their lives?! This is one of my favorite protein shakes and it tastes so delicious and has plenty of chocolate taste to satisfy a sweet tooth. Finding health alternates to unhealthy treats is one of my favorite secrets to a healthy lifestyle. Substitute this chocolate protein shake for your unhealthy chocolate milkshake and keep all the flavor with no guilt. You an also add peanut butter to make a peanut butter chocolate shake as well to mix it up.
Ingredients:
1 Scoop Chocolate Protein Powder
1 Large Banana
1 Cup Almond Milk
1 Teaspoon Organic Unsweetened Cocoa Powder
1/2 Teaspoon Maple Syrup (Optional)
3 Ice Cubes
Garnish with Dark Chocolate Shavings
Directions:
Place all ingredients in a blender and mix until smooth. Add more ice for a thicker consistency and more almond milk for a more runny consistency. You can also substitute coconut milk, rice milk or oat milk instead of almond milk if you want. The maple syrup is optional and adds extra sweetness but can be left out for a shake lower in sugar and calories.