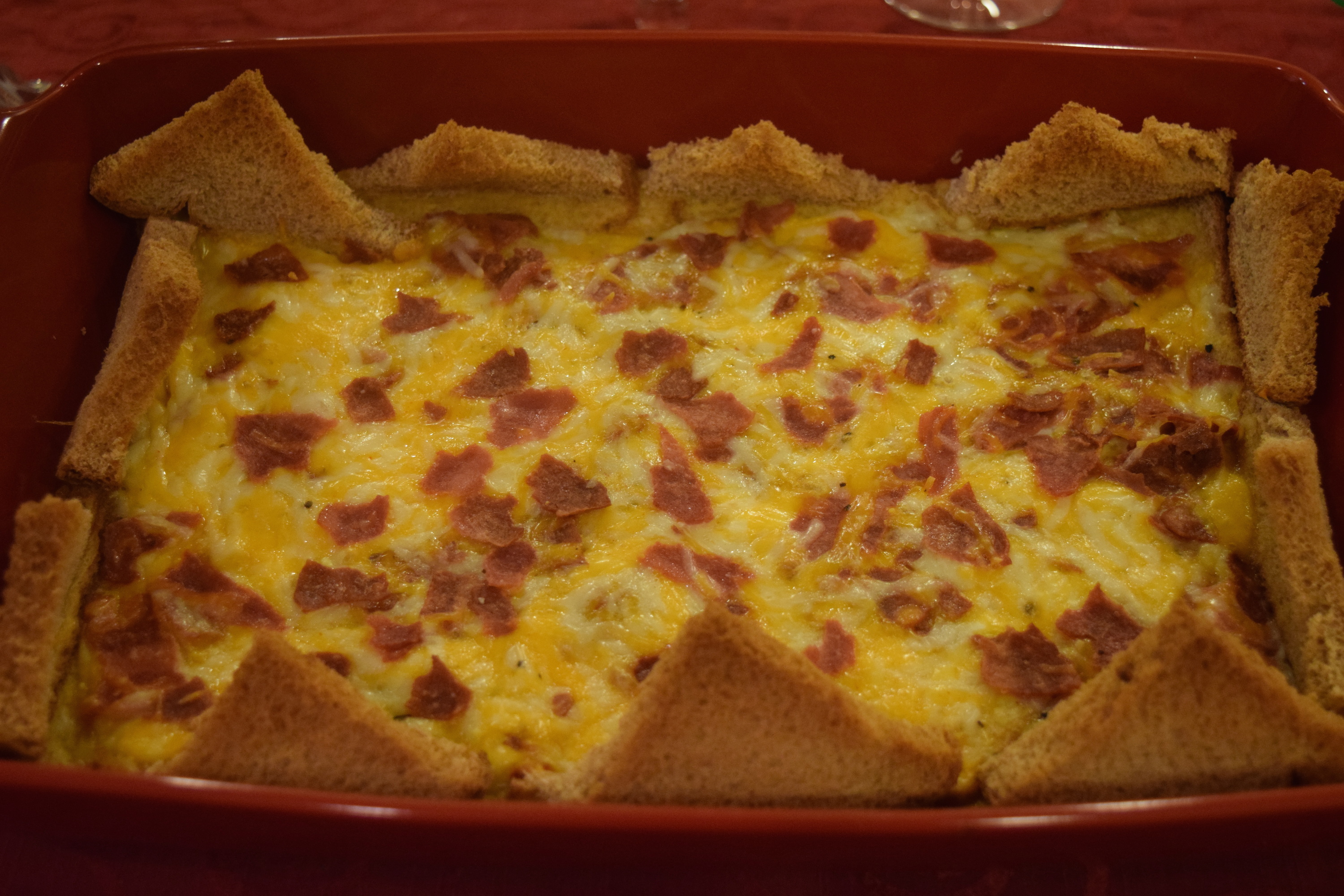 Healthy Christmas Breakfast Casserole
Ingredients:
8 Slices of Whole Wheat Bread
2 Egg, 4 Egg Whites (You can use all egg white for a healthier option)
2 Cup Non-fat Milk
Dash of Black Pepper
1/2 Teaspoon Paprika
Dash of Cayenne Red Pepper
1 Cup American Cheese
2 Cup Low Fat Skim Mozzarella
6-8 Pieces of Turkey Bacon (Substitute green peppers and tomatoes instead of the turkey bacon for a vegetarian dish)
Directions:
Cut the 8 slices on bread  in half, and then in half again so they are in small triangles. Line the bottom of the casserole dish until the bottom of the dish is completely covered. Line each side of the casserole dish with triangle slices all the way around the sides.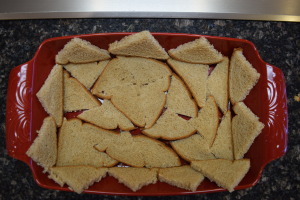 Cook the turkey bacon in the microwave. In a separate bowl beat the eggs slightly. Then mix together the rest of the ingredients: milk, salt, paprika, red pepper, black pepper, and cheese. Next cut up the turkey bacon and add it into the egg mixture.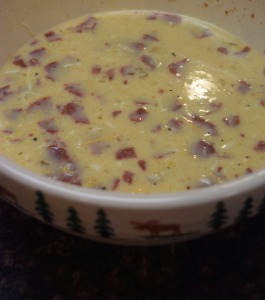 Pour the egg mixture over your bread in the casserole dish. Bake the casserole uncovered for 30-40 minutes until the top bubbles and is nicely browned. Makes 8 servings.