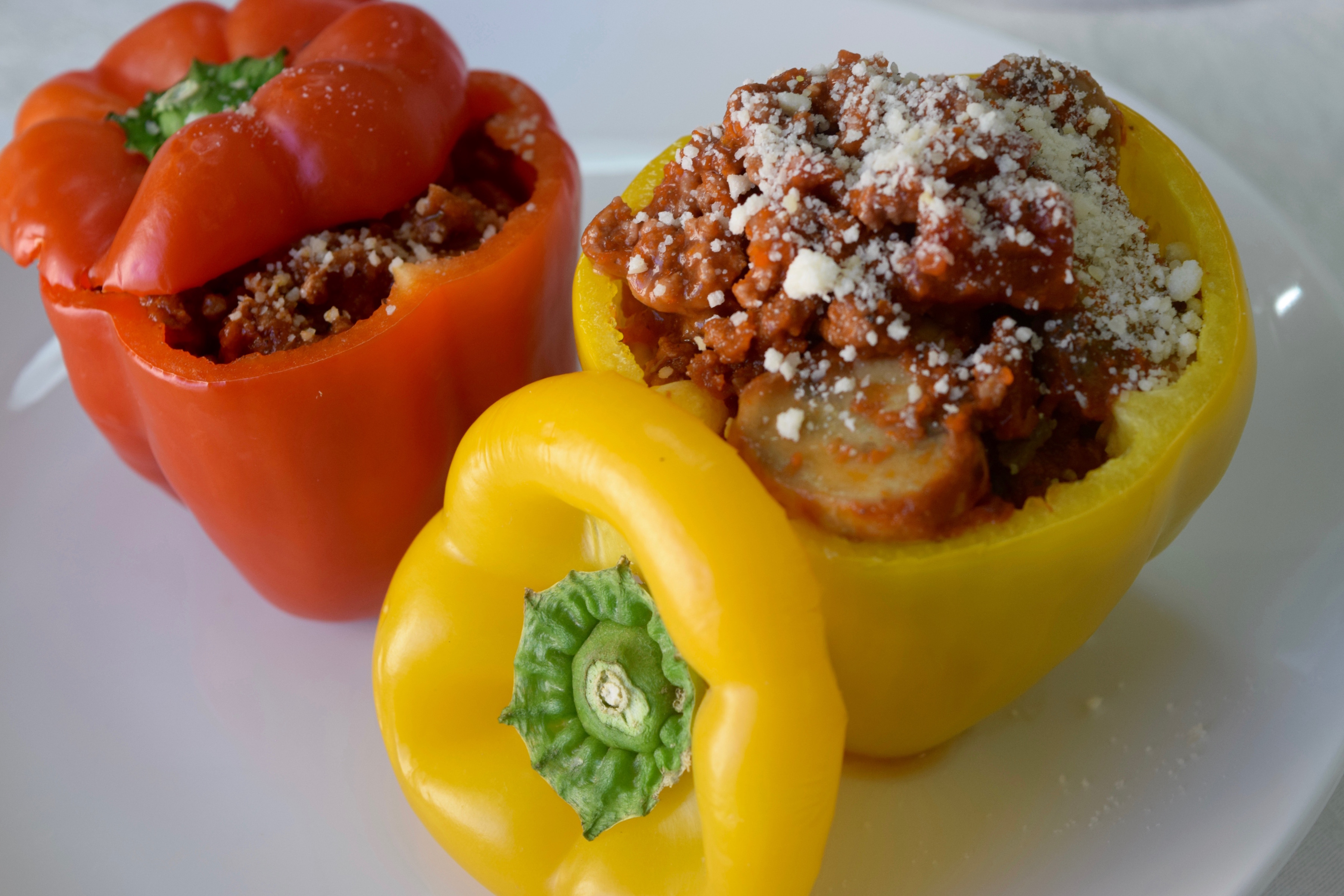 I am always looking for new, delicious ways to enjoy veggies and healthy lean protein. Stuffed peppers are an amazing way to eat some delicious, colorful veggies and extra protein. I love yellow and red peppers but you can use any peppers you like, and for the meat you can choose to stuff it with ground beef, ground chicken or ground turkey. To make this meal vegetarian, substitute rice or beans for the meat.
Ingredients: 
1 Package Ground Beef/Chicken
2 Cups Sliced Mushrooms
1 Cup Sliced Celery
1 Bunch Small Green Onions
1 Jar Marinera Sauce
Parmesan Cheese
Salt
Pepper
Italian Herbal Seasoning
2-3 Large Sweet Peppers
Directions: 
Preheat your oven to 350 degrees. Start by cutting the bottom of the pepper so that it can stand up flat on the cookie or baking sheet. Next it's time to cook the filling for the peppers. In a sauce pan drizzle olive oil and add the chopped small green onions and allow them to caramelize. Next add the meat and brown the meat in the pan. Add the celery and mushrooms and cook the mixture together until the meat is cooked through and the vegetables are soft. Next add the marinara sauce and add salt, pepper, and herbal seasoning to taste. Once the mixture is full combined in the pan, scoop the meat and sauce mixture together and fill your peppers. Bake the peppers in the over for about 20 minutes until the peppers are soft and cooked. Once the peppers are cooked, top them with parmesan cheese – eat and enjoy!