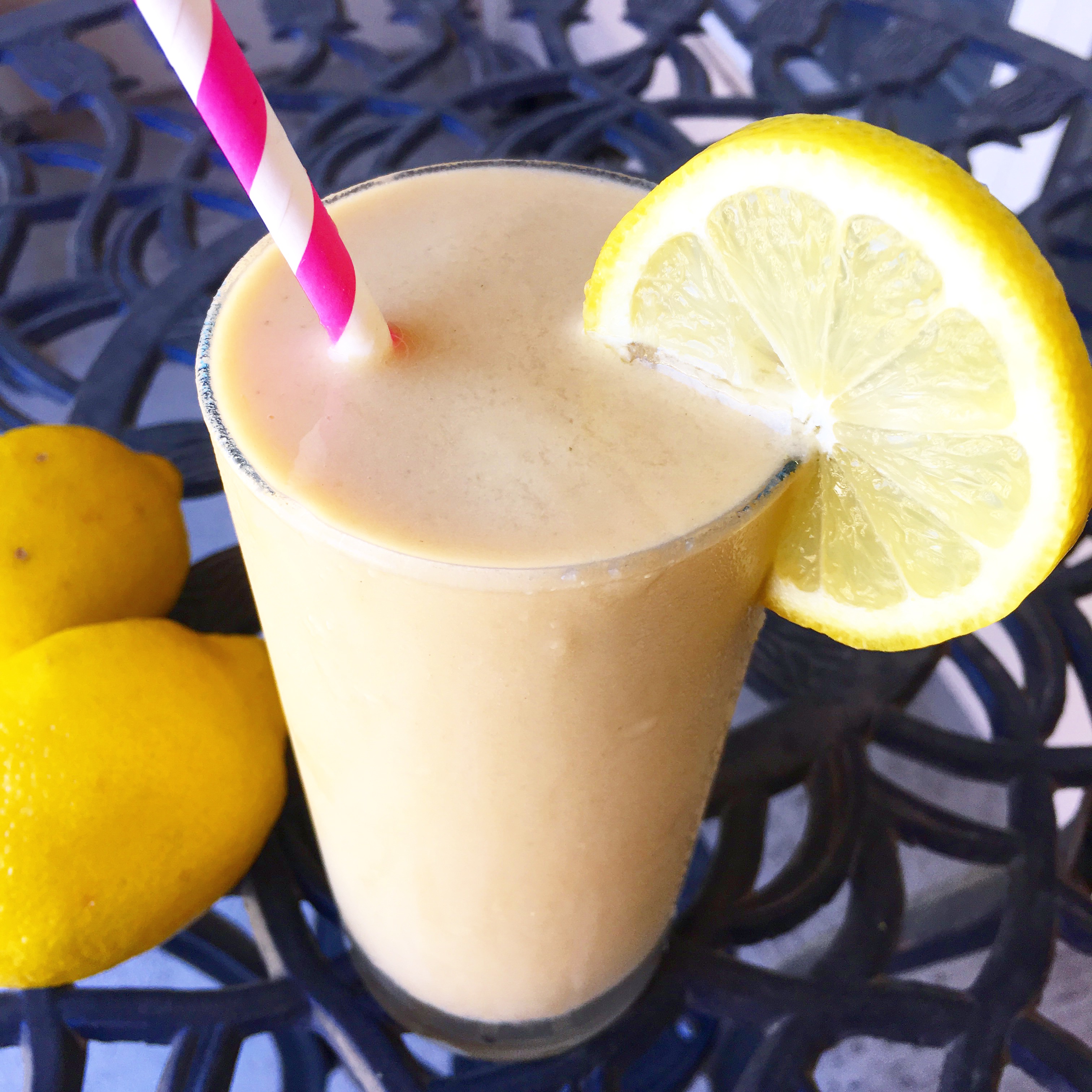 Ok so I know you are thinking…cauliflower in a smoothie? But I promise you, using frozen cauliflower as a base in your smoothies will literally change your life. You cannot taste the cauliflower in the smoothie itself at all, but it makes a delicious, creamy and healthy base for your drink that keeps it low in sugar. I used the frozen cauliflower in place of frozen banana and it keeps the consistency thick without the excess sugar, and you get some veggies into your shake without making an actual green smoothie. Try it and I promise you will love it and be as obsessed as I am! The mango and lemon in this drink make it taste so fresh and springy…it is perfect for a warm sunny afternoon. You can play with the amount of lemon you want to use, but I love how adding some citrus just makes the whole drink come alive.
Ingredients:
1/2 Cup Frozen Cauliflower
1/2 Cup Frozen Mango
1 Scoop Vanilla Perfect FIT Protein Powder
Juice from 1 Lemon
1 Cup Unsweetened Almond Milk (or coconut milk if you prefer)
Directions:
Put the frozen mango and cauliflower into your blender. Add the protein powder and the almond milk. Next cut your lemon in half and squeeze the juice from both halves in your blender…making sure to avoid getting any seeds into your smoothie. (No one wants to eat lemon seeds). Now blend until smooth, stopping to stir more if you need to. Add more almond milk if you like a thinner consistency. When I use the perfectFIT vanilla protein powder the smoothie is already sweet enough, but if you need more sweetness feel free to add a teaspoon of honey, agave or maple syrup.
Feel free to experiment with these flavors and find your OWN delicious fruity concoction using frozen cauliflower. Leave me a comment below and let me know what you thought!