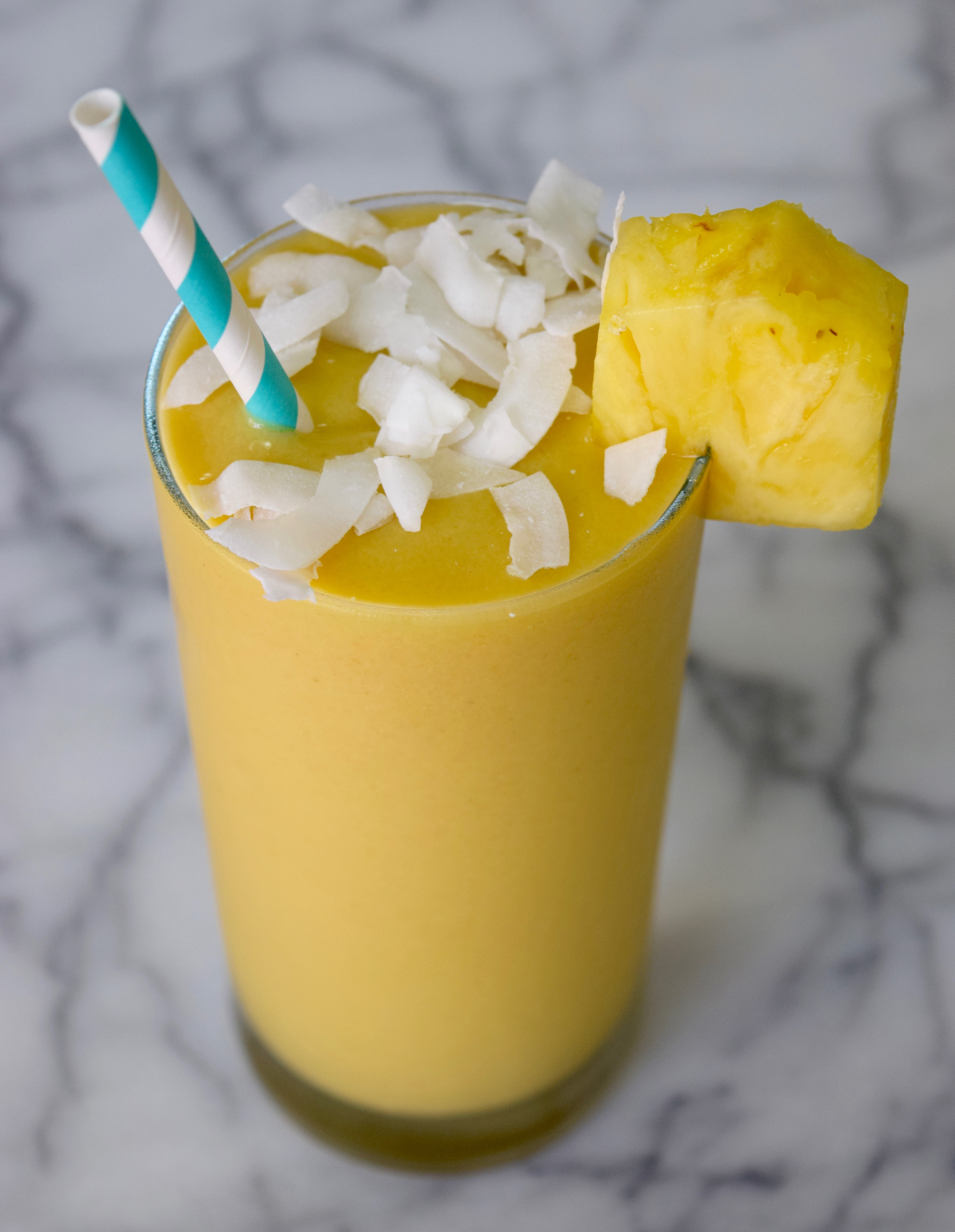 Ok so this tropical smoothie is literally my new obsession! With summer months ahead, my mind is already on the beach and ready to feel the ocean breeze. When I tasted this smoothie, it seriously tasted like being on a beach in Hawaii. I used the frozen mango from Trader Joes, which if you have ever had it, you know it tastes incredible. I also used fresh pineapple for this smoothie which really gives it extra sweetness and a tropical flavor. For the milk in the smoothie I used unsweetened coconut milk, but you can also use an almond/coconut milk blend as well.
Ingredients:
1 Cup Unsweetened Coconut Milk
1 Scoop Vanilla Protein Powder (Perfect FIT by Tone it Up)
1/2 Cup Frozen Mango
1/2 Cup Fresh Pineapple
Dried Coconut Flakes
Directions:
Blend the frozen mango, fresh pineapple, vanilla protein powder and coconut milk together until smooth. If you want the smoothie thicker add less coconut milk, and to have a thinner smoothie add more of the coconut milk. Top the smoothie with the dried coconut flakes and add more fresh pineapple.
I love having protein shakes for breakfast and healthy snacks. They also work great for pre and post workout snacks. You can add oats to your smoothie for post workout if you want more healthy carbs. If you do not have fresh pineapple you can also used canned, but I find the flavor is not quite as good. I love adding the coconut flakes on top, and you can actually stir them through the shake as well and it add some great texture. The vanilla protein powder mixes in perfectly with this shake, but you could also make a smoothie version without the protein.
Let me know in the comments section below what you think of this smoothie! If you make it #SummerGirlFitness so I can see your creation!