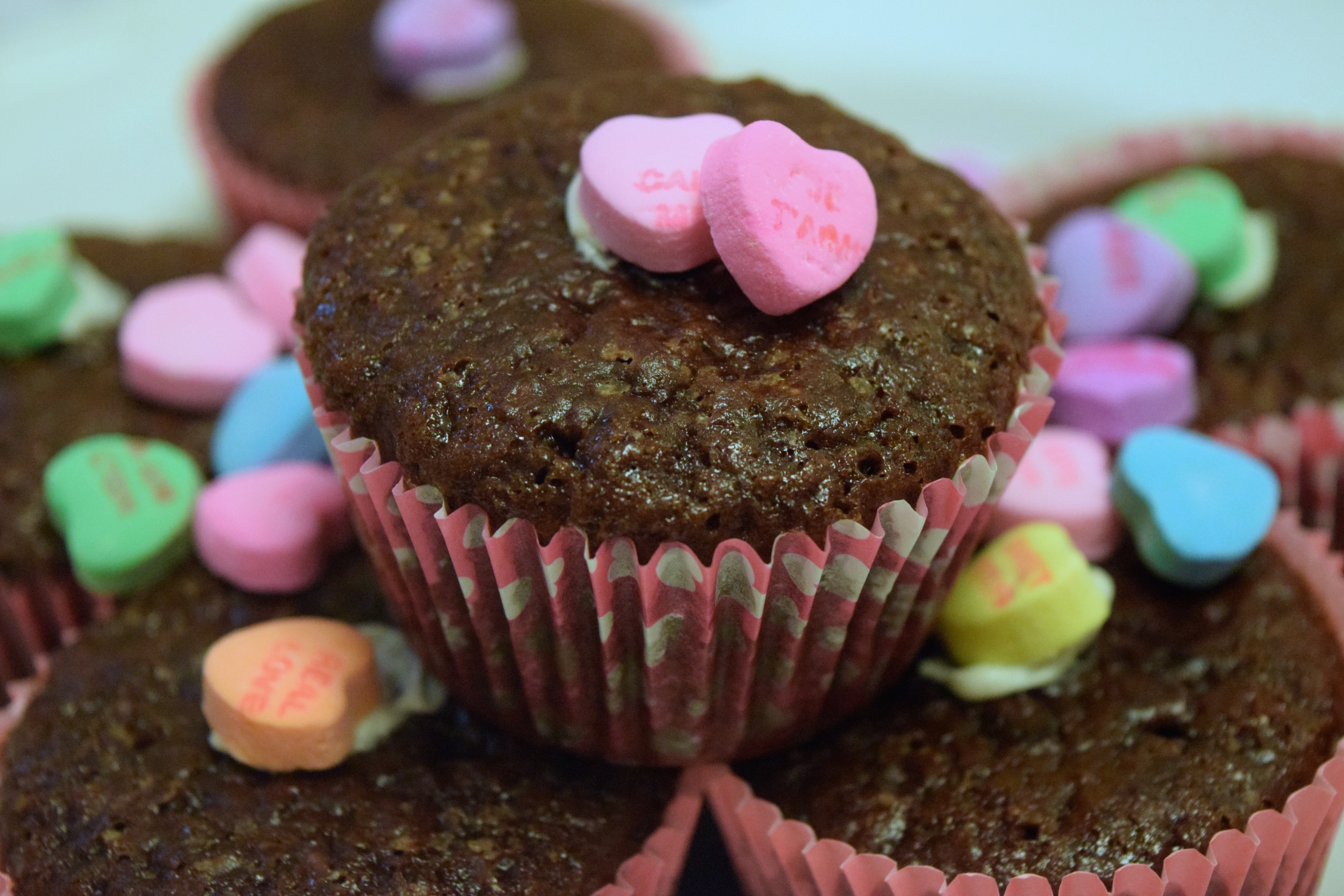 I found a delicious, vegan cupcake recipe from Oh She Glows blog and adapted it for SummerGirl and am OBSESSED! So delicious, and made with organic pure ingredients for a sweet treat this Valentine's Day you don't have to feel guilty about.
Ingredients:
1 Cup Coconut Milk/Almond Milk
1 tbsp Vanilla Extract
1 Tbsp White Vinegar
1/3 Cup Coconut Oil
1/3 Cup Organic Cocoa Powder
1 Cup Organic Cane Sugar
1.5 Cups Flour
1 Tsp Baking Soda
1/4 Tsp Salt
Directions:
Preheat oven to 350F and line a 12 cupcake pan with Valentine's Day cupcake liners. Mix together milk, vanilla, vinegar, and oil and beat with a fork until combined. In a separate bowl mix together cocoa powder, cane sugar, flour, baking soda and salt and sift together until combined. Gently fold wet and dry ingredients together until all lumps are gone. Spoon batter evenly into the 12 cupcake liners. Bake at 350 degrees for about 20 minutes or until a small toothpick inserted into the cupcake comes out clean. Allow cupcakes to cool completely and then decorate with candy hearts, powdered sugar or berries! Happy Valentine's Day!