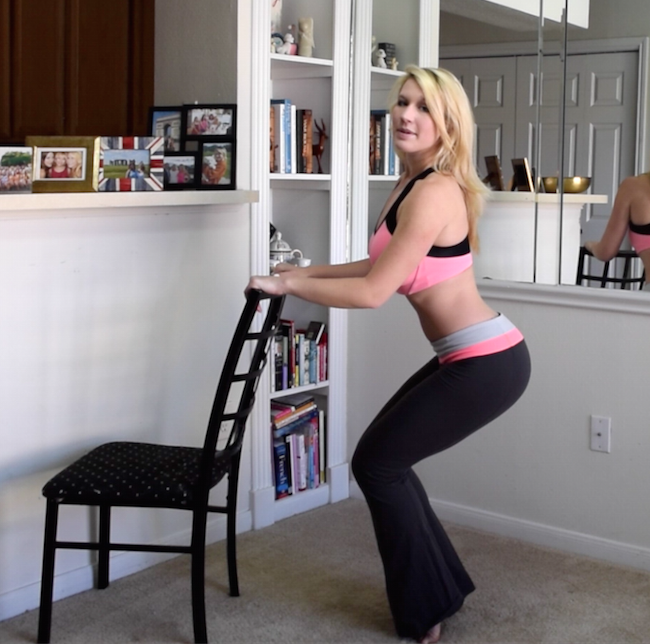 15 Minute Barre Fitness Workout
Switch up your weekly workouts with this Barre Fitness routine. Tone the legs, booty and arm with this 15 min workout. Barre trains your body in a different way, using lots of repetitions and light weights, and is the perfect way to add some variety to your workouts!
Use 1-2 lb weights, and a chair to complete this workout. If you do not have light weights, use water bottles for the added resistance you need. Get ready to sculpt and tone the arms, legs and booty!
Try out this Barre Workout and let me know your thoughts!
Your Trainer,
Marielle