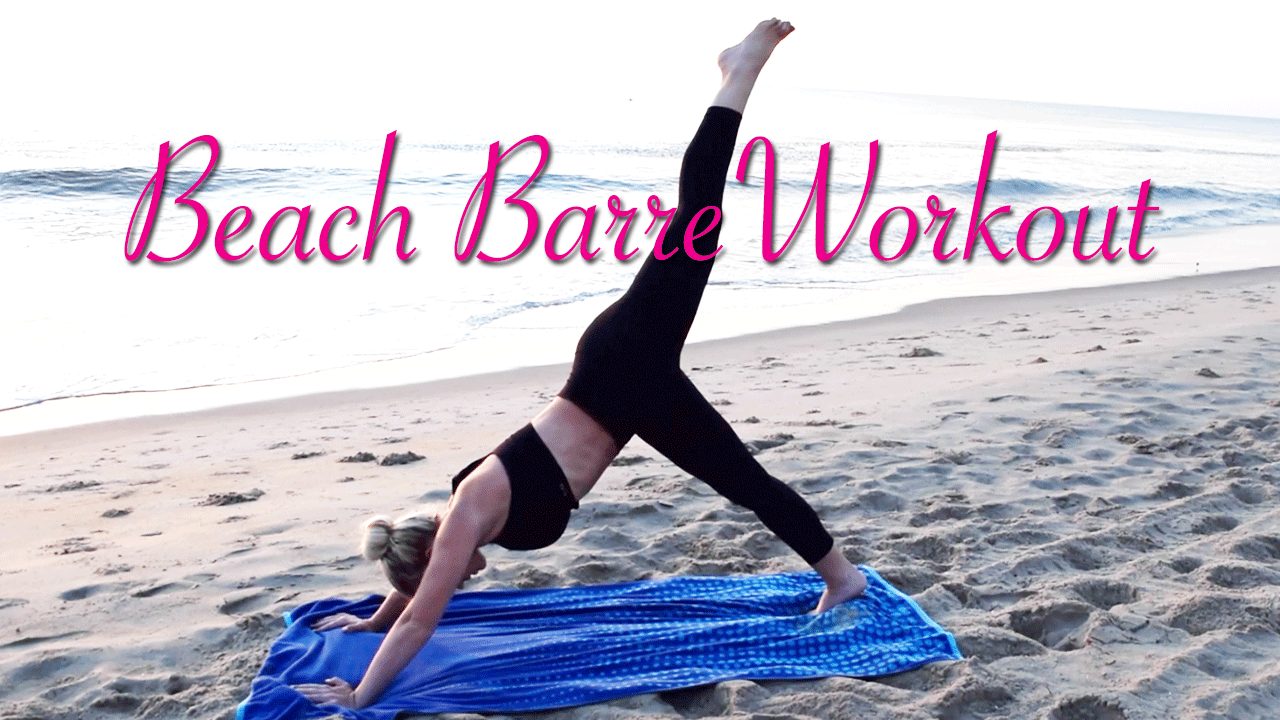 So some of you may not know this but I am a full time graduate student here in Texas as well as a personal trainer and fitness blogger. I am in my last year of my Master's in Counseling program  – hoping to help bridge the gap between mental and physical health. I am passionate about the ways that exercise can help a variety of mental health issues including depression, anxiety and stress – and interested in the ways that counseling skills such as visualization, breathing exercises, mindfulness and meditation can be benefitial to anyone's health journey. I take classes throughout the year and get just about 2 weeks off in-between semesters which I usually spend with my family in Virginia. This year we went to Virginia Beach for the first week to enjoy some sunshine and rest and I filmed an amazing Barre workout for all of you on the beach at sunrise!
It was such an incredible experience watching the sun rise over the ocean, and if you look closely in the video in the background you can see dolphins in the water behind me! So amazing to get a moment to reflect on the beauty of nature and our incredible world. We also celebrated my younger sister's 20th birthday which was so surreal because she is growing up so fast. We had an amazing time and included some of my favorite photos at the bottom of this post so you can check them out!
Try the barre video below and let me know what you think. It is a combination of yoga, pilates, strength training and lengthening barre moves that create a wonderful fusion workout perfect for first thing in the morning. I love taking the best of lots of different styles and combining them into challenging and effective workouts for all of you. This routine is 15 minutes and is perfect on its own or combined with any of my other workouts on my Youtube Channel – SummerGirl Fitness.
To do this workout all you need is a yoga mat and some space. Feel free to modify anything you need to and just enjoy feeling your body move and strengthen.
How beautiful is the beach right? I included more pictures below for you all to enjoy! >>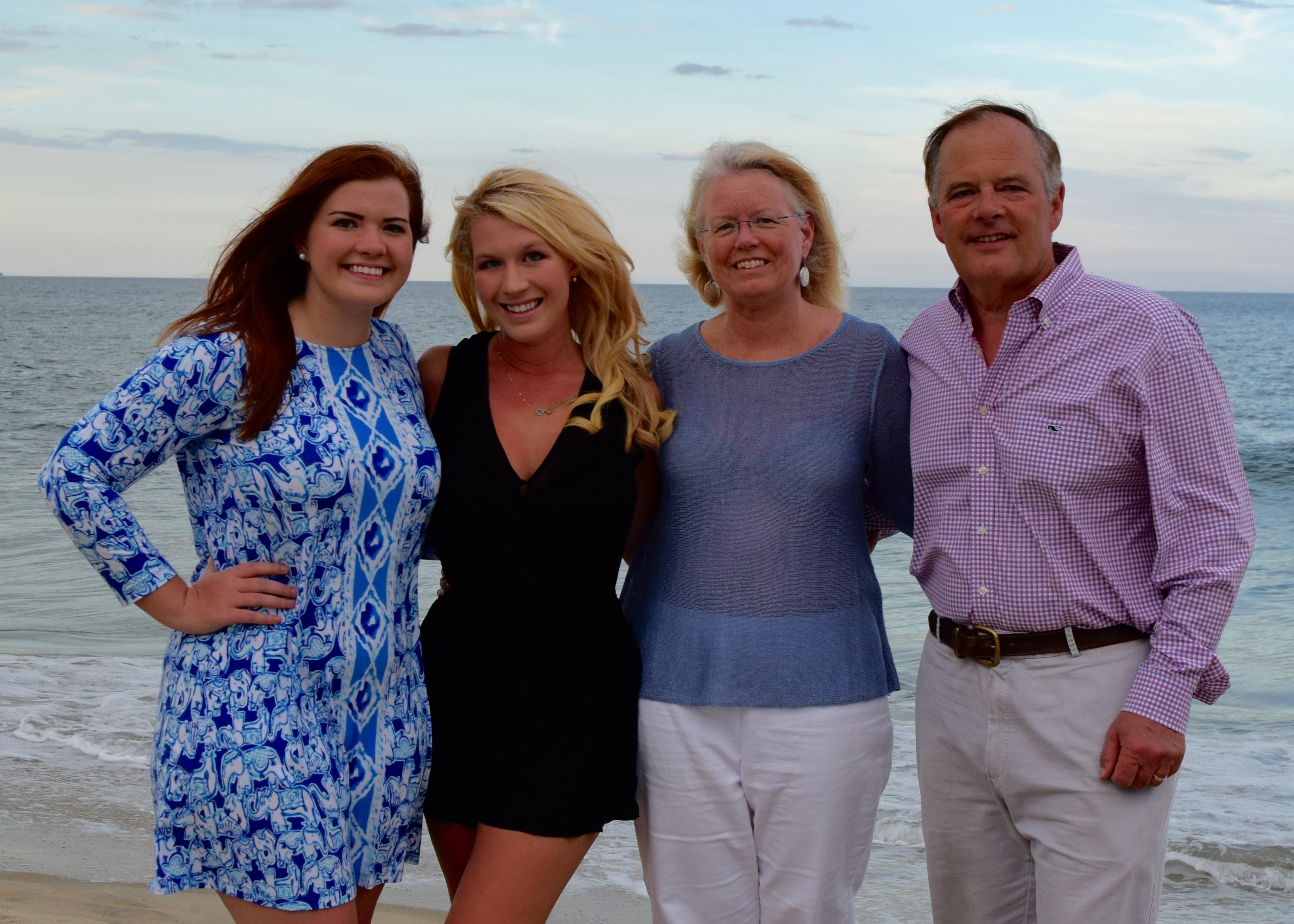 My beautiful family minus two: Madelena, Me, Mom, Dad and my older sister and brother and law live in London so could not make it.
My little sister my have turned 20…but I definitely gave her a giant inflatable unicorn for her birthday because – why not? lol best idea ever!
How incredible is this sunrise and LOOK above you can see a dolphin breaking in the water! #amazing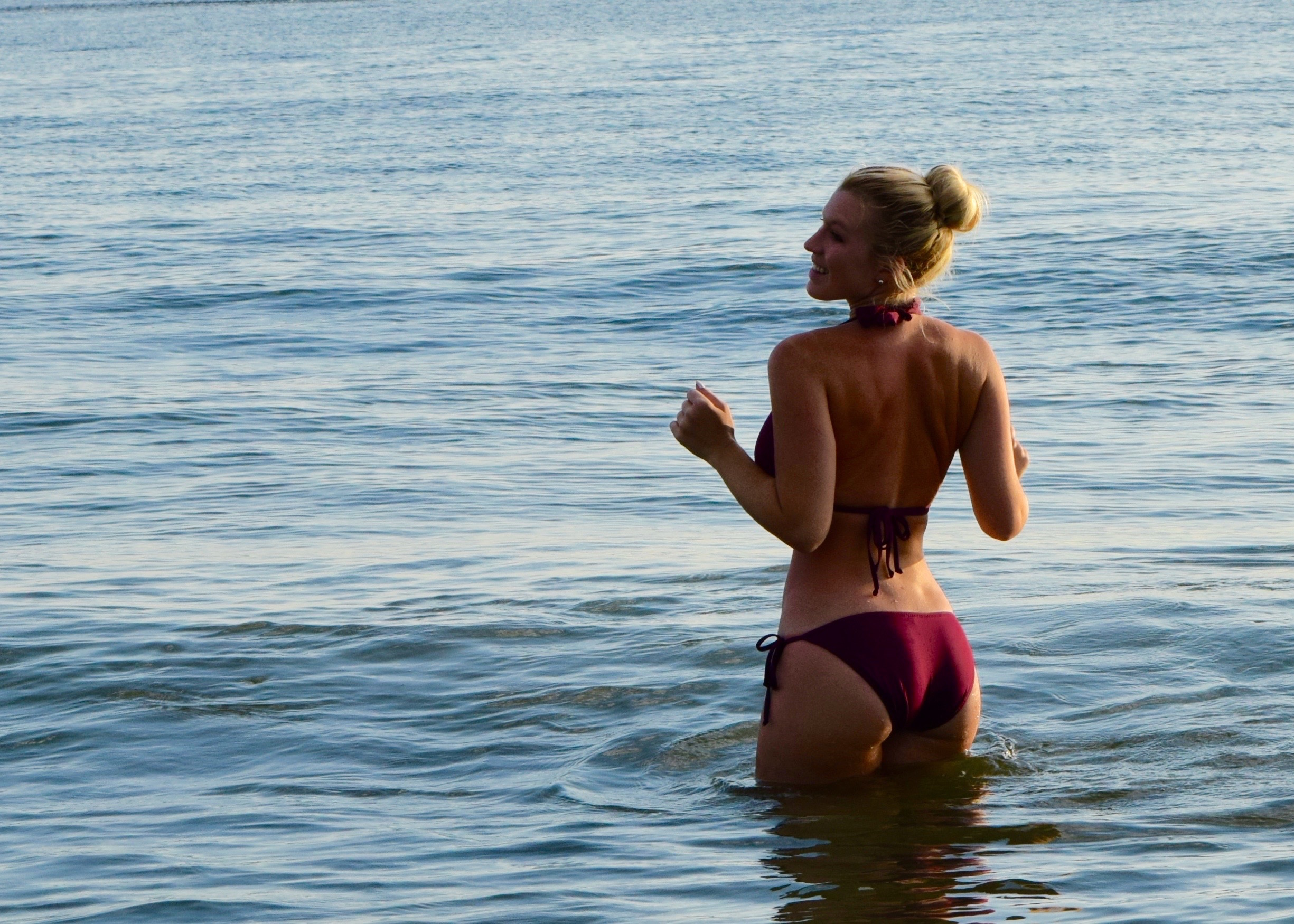 The water was SO warm and amazing…we swam for hours in in. That is the one benefit of the east coast in the summer – warm oceans to swim in. <3
Hope you all are having a wonderful day and end to summer!
xoxo
Marielle