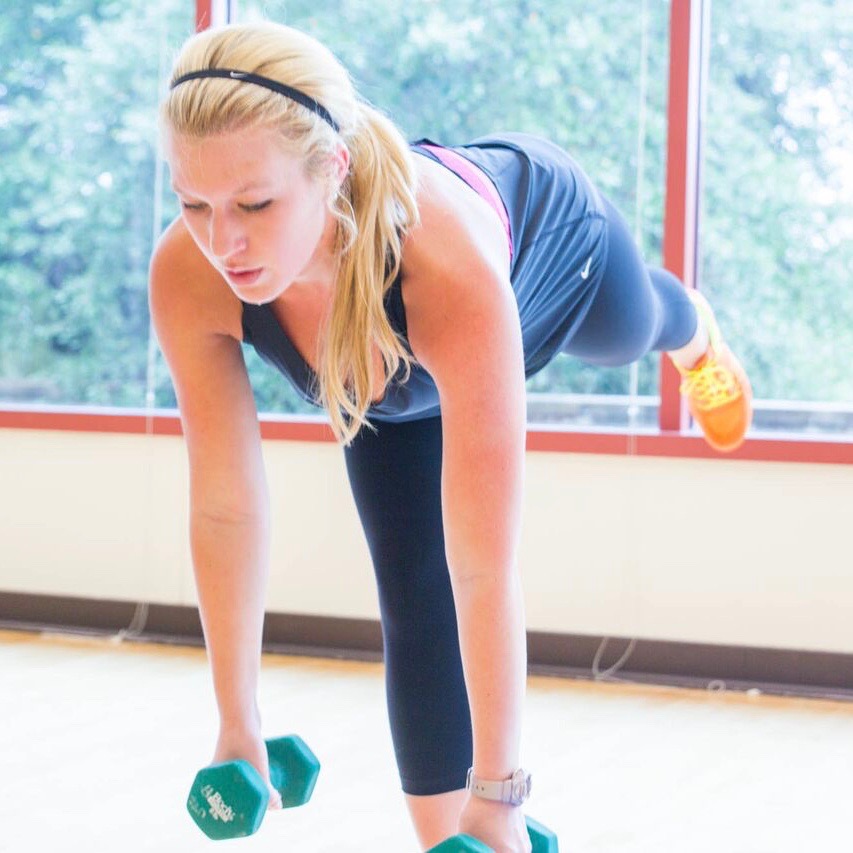 We are almost halfway through the Fall Challenge – how crazy is that?! Yayyy for fall sweaters
When you are busy and short on time for your daily workout…HIIT workouts – High Intensity Interval Training is the way to go! HIIT workouts are my favorite way to squeeze in some serious calorie blasting, fat burning moves into a packed day.
Below is a simple 15 minute HIIT workout that you can do from home with just a simple set of dumbbells. You can do this workout 2-3 times through to create a workout that lasts anywhere from 15-45 minutes long. Success with your workout routine is all about having FLEXIBILITY and finding something that works for YOU and your schedule.
What makes HIIT so effective is the targeted short burst of high intensity that challenge your body and push you to your limit each time. Make sure to drink plenty of water, and find a great workout playlist to motivate you. HIIT workouts are perfect to do with friends or outside at a park or in your yard. Print the workout below and try it next time with your squad for the perfect #SquadGoals workout!
I love printable workouts that you can do at your own pace at your own time. Feel free to break this workout up if you need to when you are just starting out, and do half of the workout one day – and the other half the next day.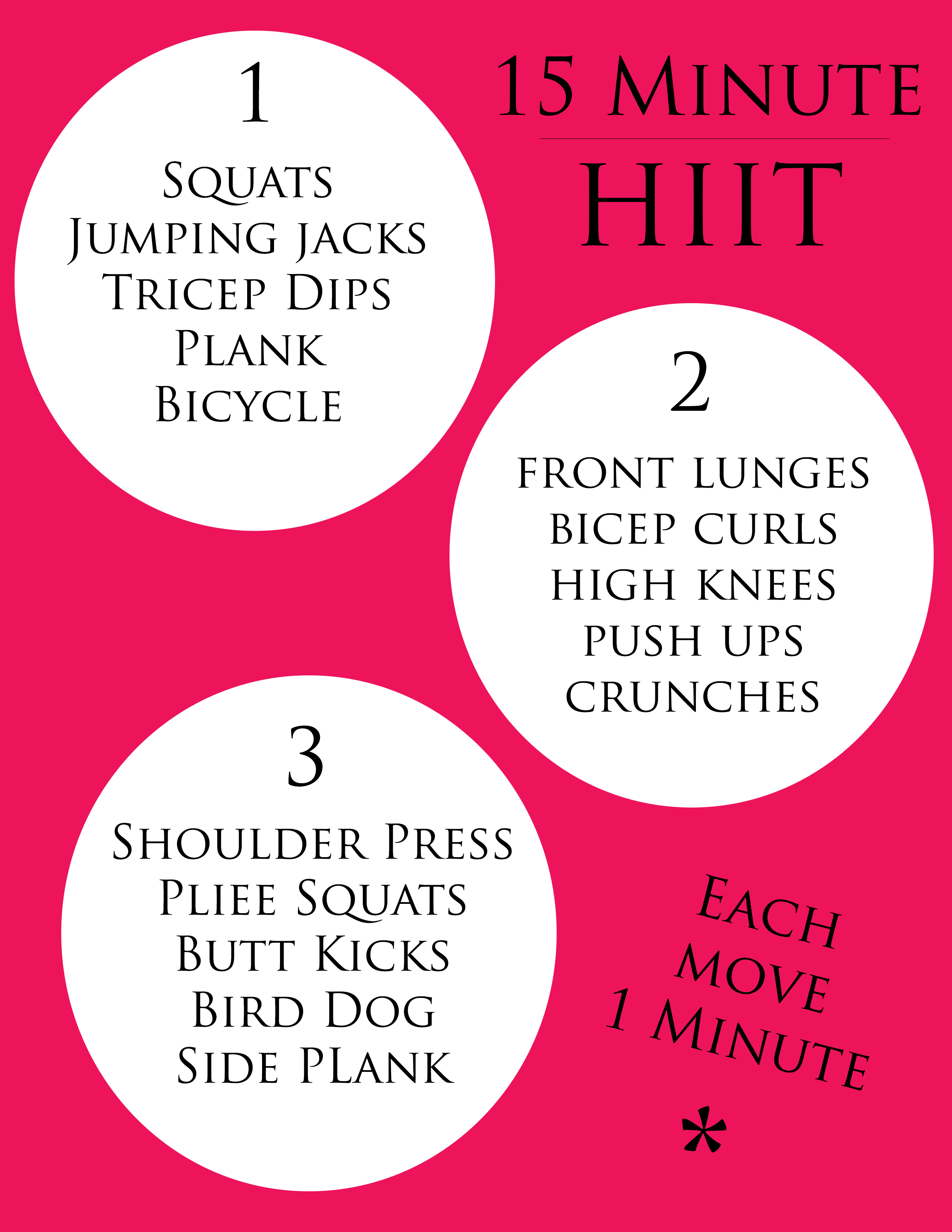 What is YOUR favorite type of workout to do? Let me know in the comments section below. I am making lists of the new workout videos I want to make for all of you, so let me know what workouts you like best and would like to see in the future.
Thanks so much for your feedback!
Keep working hard on the FALL MIND BODY CHALLENGE find your October workout calendar >>HERE
xoxoxo,
Your Trainer
Marielle