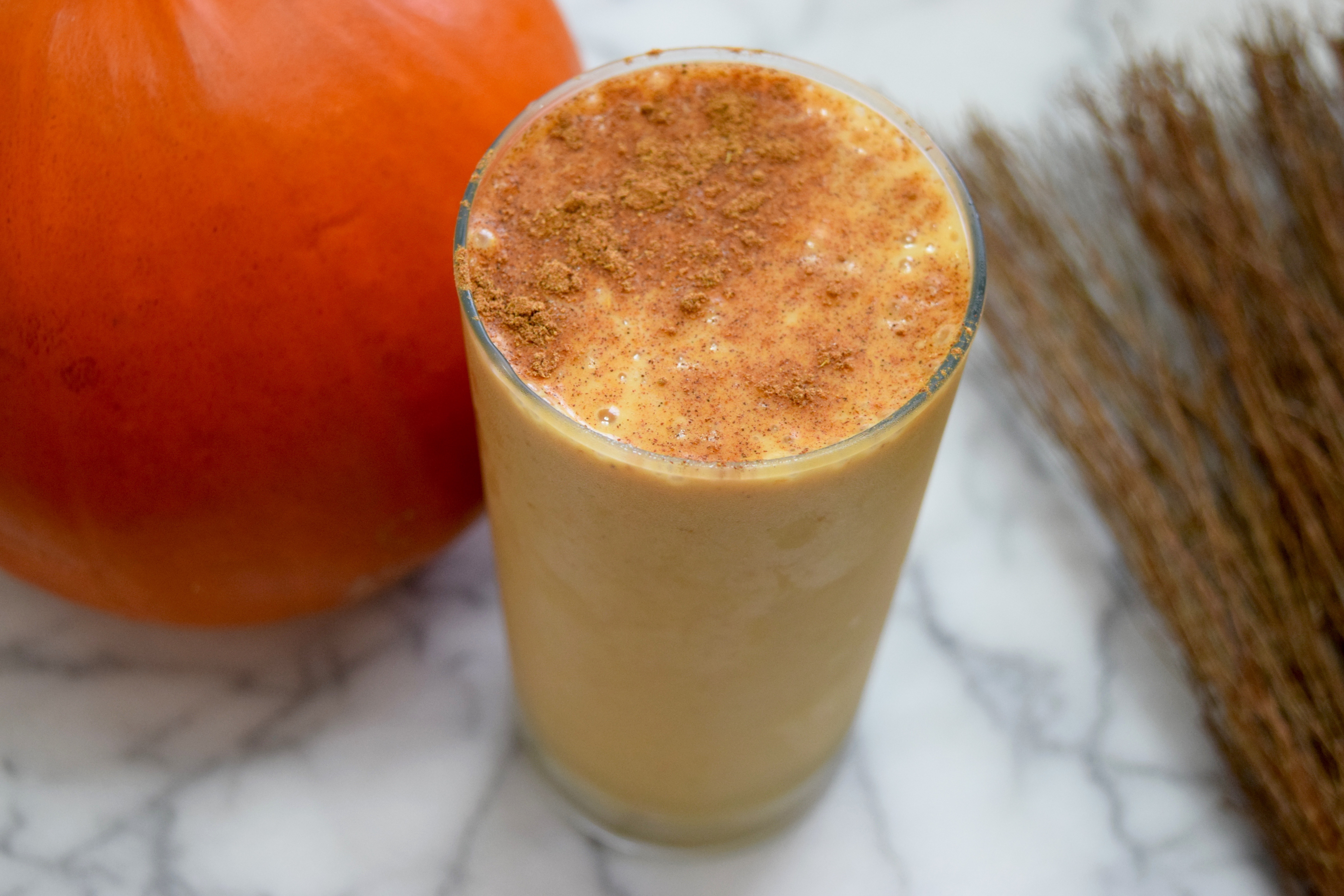 Fall is one of my favorite seasons…and we all know one of the best things about fall is – Pumpkin Spice flavored EVERYTHING! : ) I am not a huge fan of the famous Starbucks PSL just because all of the excess sugar and calories, so I love this healthy pumpkin spice protein shake that is a great breakfast or snack option, and has all the PSL flavor. If you make protein shakes often for your breakfast or snacks it can get boring after awhile having the same flavors and recipes. Holiday season is a great time to switch things up and add new recipes to your week to keep your healthy recipes fresh and delicious.
Ingredients:
1/2 Frozen Banana
1/2 Teaspoon Pumpkin Pie Spice
1 Cup Almond Milk
1 Scoop Vanilla Perfect FIT Protein Powder
2 Tablespoons Pumpkin Puree
Directions:
Put all the ingredients in your blender and mix until smooth. If you do not have a frozen banana, you can add some ice cubes to make the consistency as thick and frozen as you want. You can also add more or less almond milk if you like your smoothie more thick or more runny. I like to use unsweetened almond milk, and the pumpkin puree plus the banana adds enough of extra natural sweetness that I think it's a perfect mix. Also, depending on how much spice you like in your smoothie you can adjust the pumpkin pie spice, or add cinnamon in addition. Feel free to tweak the recipe slightly to make it your own…but this one is definitely my go to fall favorite!
Happy fall everyone — comment below with your thoughts and what you think of this recipe and what other types of recipes you would like to see in the future. Hope you all enjoy this festive fall protein shake!
xoxo,
Your Trainer
Marielle