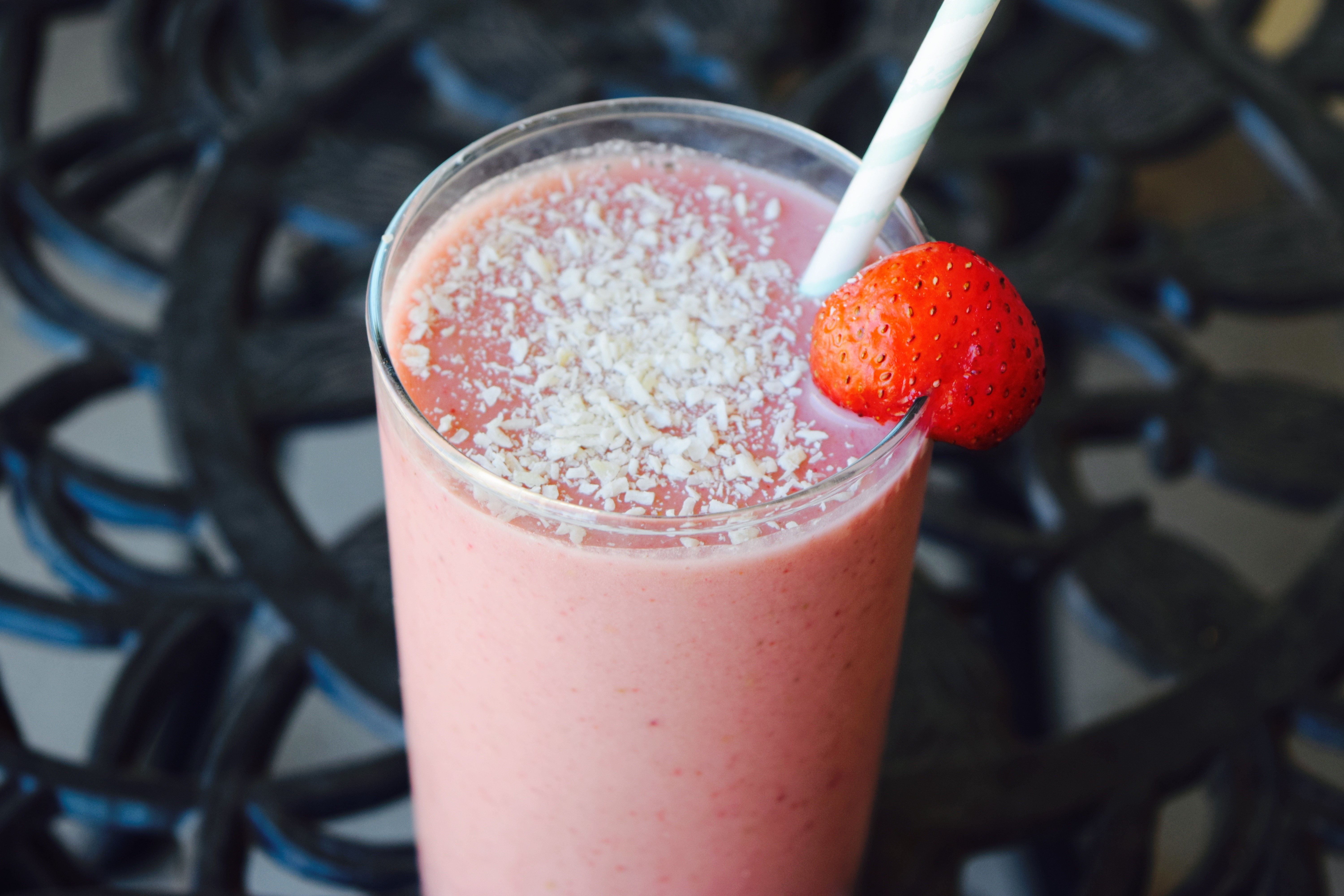 Protein shakes are one of my all time favorite healthy breakfast or snack options. They are so simple to make and packed with the healthy nutrients you need to jump start your day! I love using a vegan protein powder and almond milk for my shakes, but you can use any protein powder that you love and any types of milk: rice milk, oat milk, cashew milk, or regular milk that works for you. I like to use frozen strawberries instead of adding ice because I find it makes the consistency better and creamier – but you can also use regular fruit and add ice. Another great option is to use frozen banana, and freezing bananas is the perfect way to use overripe bananas instead of throwing them away. I just slice mine up and place them in a freezer bag and they keep forever! Another thing you can do is make little freezer bags of strawberries and 1/2 sliced banana and have it ready to go so in the morning you just dump the bag of fruit in with your protein powder and milk and are good to go! Does it get any easier?
Ingredients:
1/2 Banana
1 Cup Frozen Strawberries
1 Cup Almond Milk
1 Scoop Vanilla Protein Powder
Organic Coconut for Topping
Directions:
In a blender pour 1 cup of almond milk or other favorite non-dairy milk option. Add 1/2 banana. Next add 1 scoop of vanilla protein powder (preferably a vegan protein powder). Add 1 cup of frozen strawberries or use a different fruit to add variety and mix up your smoothie. Blend together until smooth – adding additional frozen fruit or almond milk to get desired consistancy. Top with optional coconut flakes for texture. Serve and enjoy!
Let me know in the comments section below what you thought of this recipe, and what YOUR favorite smoothie ingredients are!